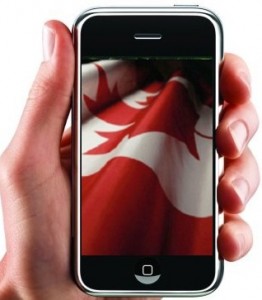 With summer set to arrive, many Canadians are considering their vacation plans. The upcoming months are generally filled with warmth and sunshine so people throughout the country are certainly thinking of ways to enjoy it. We all need vacations, right? But that doesn't necessarily mean we want to be out of touch.
As we've mentioned in one of our past blogs, MeloTel's incredible phone services allow for you to travel anywhere in the world and still remain connected to your clients and colleagues. Our affordable rates guarantee that making calls from just about anywhere you are is a simple and cost-efficient task.
With technology the way it is today, it is easier for most people to stay connected. So taking along their cell phones with them, vacationers may still call, text or even tweet to ensure they are kept in the loop. For Canadians though, this can be an expensive practice. Yesterday, Stefania Moretti of QMI Agency reported that Canadians pay more in roaming charges than anyone else in the world!
Providing yet another reason to consider switching from the "big name" phone companies, a new report reveals that Canadians are having their pockets gouged whenever they wish to use their phones while traveling. According to a new report from The Organization of Economic Co-operation and Development, Canada is home to the world's most expensive mobile data plan.
As Moretti writes, the report found that "Canadians pay an average of $24.61 for a single megabyte of data abroad." This amount more than doubles the OECD average of $9.48. By comparison, they pay just $4.17 in Greece! Canadians also pay the highest prices for most data packages, and pay the third most for texting outside of the country!
Michael Geist is an e-commerce professor at the University of Ottawa. About Canada's high roaming rates, he had this to say: "With Canadians paying five times as much as some other consumers for the same data roaming, the report is yet another illustration of the high cellphone costs faced by Canadian consumers and the desperate need for a more competitive marketplace."
We couldn't agree more. We've always felt that being overpriced for phone services is unjust. Then again, who wouldn't feel that way? Business owners have no choice but to stay connected with their clients and colleagues no matter if they are in the office or out of town. MeloTel proudly ensures that they may do so without having to break the bank!