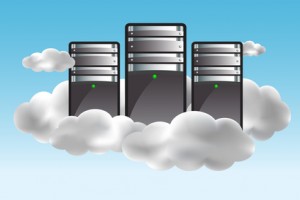 As Canada's Hosted Company, MeloTel provides Canadian businesses with a host of amazing services. But that's not what being a "hosted" company is all about. By hosting, we're referring to providing services that utilize the internet. They include VoIP telephone services, Web & Email Hosting and DaFeeder Dialer to name a few. But that's not all. MeloTel also provides Professional Services.
Now, we suppose that could mean just about anything. But they specifically refer to business-building features such as Blogging, Business Logo Design and Voice Talent Production. In today's blog, we'd just like to give you a refresher about what each of these unique features entail. And, as always, we encourage you to give us call at 1-888-MELOTEL to learn more and to sign up!
VoIP Telephone Services. Calling "over the cloud" not only provides you with crystal clear communication, but it saves you money as well. Consider that using the internet to make phone calls helps you to avoid the huge long distance bills that traditional phone lines have been sticking people with for years. Our plan provides clients with unlimited calling to over 20 countries and even includes a free phone with the offer!
Web & Email Hosting. By choosing MeloTel to host your website, you will be guaranteed high performance via our world class network and state of the art data centre. In addition, we don't force our clients to commit to long terms. There are no hidden fees such as charges for cancellation either. In fact, customers are free to cancel at any time. The thing is, they never do!
DaFeeder Dialer. Simply put, if you run a call centre business, you need DaFeeder Dialer. This web-based telemarketing software allows you to manage campaign dialing and dispositions with ease. Companies that use DaFeeder greatly increase their productivity as it makes for very easy lead generation, automatic dialing and account maintenance. Both your customer satisfaction and overall productivity are bound to increase.
Blogging. Blogs are arguably today's greatest way to generate a greater buzz for your business online. Increasing the ability of your company to be found in search engines is one of blogging's biggest benefits. Our team of bloggers is excellent. Well-versed in a variety of subjects, they have helped companies from all over Canada regularly update their websites with informative and interesting blogs that help gain attention for their brands.
Business Logo Design. The importance of your company logo should not be underestimated. Is your logo in need of an upgrade? MeloTel offers a number of very cost-effective packages to suit the needs of business owners all types. We can design your logo from scratch or redesign it with your new vision in mind. Our professional designers are known for their unique and professional creations.
Voice Talent Production. Just when you thought MeloTel provided everything possible to make your business productive and very well marketed – we also offer our voices to boost your brand! Believe it or not, our team is actually comprised of some of the country's most talented singers, rappers, actors and voice over performers. Any and everything from your phone greetings to fully-produced radio spots can be made just for you!