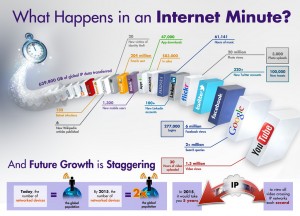 In our last blog, we reiterated our claim that a strong internet presence is crucial to the success of your business. Just a few months back, we took our own advice, here at MeloTel, and completely revamped our website. Part of our mission was to ensure that we were clearly communicating to our clients the various services that we offered. We also wanted to demonstrate having our hands on the pulses of our customers.
Today, people are very internet-savvy. We jump on our social media profiles on a daily basis and use the web to browse information about just about anything. From current events to historical facts, information is readily available on the internet. It has, therefore, replaced the library in many ways. That is not to say that libraries are going to become extinct at any time.
There are some things, however, that should become extinct. And that would include the idea that utilizing the internet for your business is unnecessary. Naturally, the MeloTel Team is only too excited to get working on your website for you. Our Web Design Services team is made up of experts who know how to make you look good online. In addition, our Bloggers For Hire team is bound to get your site more hits.
Not only will their awesomely-written blogs contain keywords that will bring your site up in more search engines, but the team can also help you to maintain your Facebook and Twitter profiles with regular updates and links to those blogs. But just in case you're still not convinced that the internet has become the new landscape within which business is now conducted, Flickr.com offers some pertinent information.
Check out the Internet Minute Infographic that has been used as today's blog photo. For a better look, check out the Flick.com link HERE. It provides some staggering and eyebrow-raising news about just how popular the internet is. If ever you needed proof of the power of the worldwide web, this infographic is it. Clearly, your online presence has never meant more.
According to the site, "This infographic demonstrates the enormity of the need for network capacity beyond just mobile and video uses and forecasts a future that assures that network providers will be scrambling to keep pace." Entitled "What Happens In An Internet Minute"?, the graphic unveils some very interesting answers, pinpointing the popularity of various sites.
For example, within an internet minute, YouTube receives 30 hours of uploaded video and 1.3 million video views. Doing the math, that's 1800 hours of new video and 78 million views per hour! Even we have to admit being a bit taken aback by learning this information. What about those search engines? Google experiences over 2 million search queries per minute.
How about the almighty Facebook? According to the infographic, there are 6 million profile views from 277,000 logins per minute. And as far as Twitter goes, there are 320 new accounts created every 60 seconds. And we haven't even scratched the service! Call MeloTel at 1-888-MELOTEL and allow us to make sure your internet presence is stronger than ever!