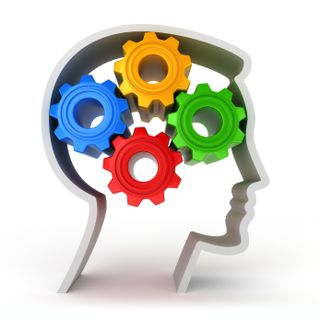 At MeloTel, we truly enjoy the interaction we have with our customers. We feel that we have earned the reputation of being a "people company" as do as much as we can to show that we truly listen to our people. Meeting the needs and concerns of our clients is of paramount importance to our company. And how else would we know about those needs and concerns if we weren't listening to those clients?
"When starting up my company, I had a lot of expenses," commented one of our clients when we first started working with her call centre business, "I was concerned about getting some understanding from my suppliers and service providers. It was important that I got started with a great deal on my telephone services, including the hardware."
Hearing such a concern helped MeloTel to introduce our new All Inclusive 5 Phone Package! While other providers tend to leave out the costs of their phones in their advertised prices, we decided to iprovide free phones to new clients signing up for our telephone services. We know that the easier we make it for your business to get up and running, the better long-term relationships our companies will have.
"It's important to keep in touch with my clients, but honestly, I'm always on the go," reported another of our new clients recently, "I know I should be calling and emailing more often, but it's not so easy with my schedule. I use social media a lot, but that doesn't mean that all of my clients will get the message. I'd like it if there were simpler ways to communicate with everyone at once."
Considering such feedback helped MeloTel to develop our new Short Message Services plan. As we reported earlier this week, this great new feature allows our clients to communicate with their own customers through non-intrusive, time-sensitive alerts to their mobile devices. These instant messages help to drive more traffic to your business, creating higher conversion rates.
Hearing the concern about keeping in constant touch with customers is a popular one. Due to this fact, MeloTel also offers Single Number Reach. Perfect for the small business owner on the go, this feature allows you to forward your incoming calls to one phone number to up to five different telephone devices at the same time. Such a feature will make it virtually impossible to miss another call again.
"This was a life saver for me," reported one of our customers this week, "I never have to worry about the times I have to be at certain places to get certain calls. As along as I have my cell on me, I know I'll be able to take whatever call comes in. I used to miss calls and even forget to check messages because of the various phones that I use. This is a great feature, for sure."
If you have any feedback that you would like us to take a listen to, we'd be happy to hear it. You never know. Your advice may lead to MeloTel's next incredible invention! Simply give us a call at 1-888-MELOTEL and let's get the ball rolling on a new idea that we can implement to make your life as a busy business owner a lot easier. Your feedback is our fuel for new ideas!