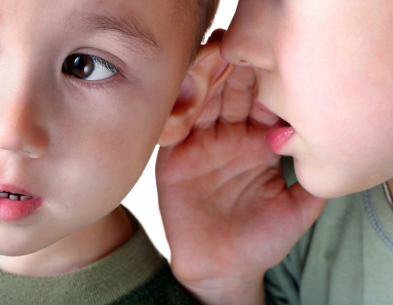 Communication is key. No matter what type of relationship you are in, this is true. At MeloTel, we understand that each interaction with our customers is an opportunity to strengthen those relationships. And as we've all likely heard time and time again, the key to good communication in a relationship is listening. Our ability to listen has helped form the MeloTel customer service model.
Time is of the essence. "I can't stand staying on hold for what feels like forever," you've told us, "Whenever I used to call (a big name telecom provider), I would stay on hold for several minutes before getting a live representative. Then, when I asked my question, I would get put back on hold for several more minutes. One question sometimes took half an hour to answer."
You spoke and we listened. At MeloTel, we ensure that your calls are handled expeditiously. To be honest, this is one of the greatest benefits of working with a smaller company. Your needs matter to us. We don't treat you like a number in a sea of millions. You're a person that we have a relationship with. Getting you the answers you need in as quick a time as possible is our way of showing you we care.
A penny saved is a penny earned. "I found that my bills were just too expensive," you've expressed, "Each month, my bills seemed to get higher. There was always some extra charge or some new fee that would just pop out of nowhere. To be honest, I was too busy to go through all of the charges until finally I just had enough. I'm so thankful that I can now get even better services at better prices."
You spoke and we listened. At MeloTel, we guarantee that we can save you money. In fact, we offer potential clients the opportunity to get free consultations that allow us to tell them how much money they can save by making the switch to our brand. There is no obligation to do so, of course. But we've found that when clients discover the savings that MeloTel can give them, the choice to switch is an easy one.
Service with a smile. "I can't tolerate rudeness and impatience," you've insisted, "I feel like the people at (the big name telecom providers) have forgotten all about 'the customer is always right' concept. Even when that's not true, they need to remember how to be courteous and polite. I've just had one too many rough incidents with my previous provider to put up with it anymore. Where's the respect?"
You spoke and we listened. At MeloTel, our clients are our friends. At least, this is how we treat them. We simply can't come up with a reason to treat our clients any differently. Service with a smile is part of the MeloTel way. After all, it makes our team very happy to know that our customers are happy. It not only keeps our business going, but it keeps your business going as well!
We'd love to have a new friend in you. Give us a call at 1-888-MELOTEL to learn more about the many products and services that we can offer your company. Most of all, enjoy the type of customer service that takes into account your time, your wallet and your right to respectful interactions. We stand behind our Quality of Service Guarantee and ensure that are communication skills are top-notch.