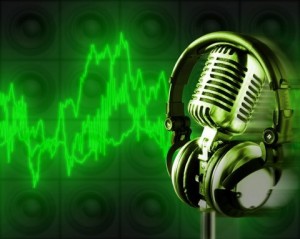 Well, if it's one thing that MeloTel has been touting since its inception, it's that we're innovative, inventive and always looking for ways to outdo our competition. So, we're incredibly proud to say that we've taken yet another step in the direction of "greatest telephone company ever" by doing something that we know our competitors have not.
That's right, we're now number one hit music makers! In fact, earlier this month we created our very own theme song entitled "888 MELOTEL"! Check it out! An up-tempo and energetic hip-hop jam, the new MeloTel song is bound to blow your socks off. Not only is it an incredible display of ear pleasing awesomeness, but the feat is truly groundbreaking!
The amazing new rap track is performed by none other than the president of MeloTel himself, John Meloche! A brash and unapologetic calling out of other telephone companies, "888 MELOTEL" is no cheesy jingle. The full-on aggressive and skillful rap composition is a true example of the professionalism that MeloTel is all about.
And we're not joking! Sure, many of the lyrics to the new theme song are done tongue-in-cheek. But don't be surprised if John Meloche turns a few heads and gets a few nods at an upcoming Grammy Award celebration! In all seriousness, we decided that if we were going to go through with creating a song for our company, we were going to do it right.
Picture Ludacris becoming the owner of a telephone company and writing a song about it. That's "888 MELOTEL"! To do this correctly, it was important to enlist the services of one of the most skillful artists in Canada's hip-hop scene. Veteran lyricist, Dan-e-o is best known for his debut single, "Dear Hip Hop".
Released in 1996 on Rap Essentials Volume One, "Dear Hip Hop" is considered a Canadian hip-hop classic, according to Wikipedia. Dan-e-o concocted both the beat and the lyrics for "888 MELOTEL" and entrusted up-and-coming rapper extraordinaire, John Meloche to take it from there. The result was magical!
We'd like to take this time to also thank T.J. Habibi of the amazing electro-rock group, Secret Suburbia for recording, mixing and mastering the gem that is "888 MELOTEL". We urge you to get online to check out all of the amazing music and videos released by both Dan-e-o and Secret Suburbia. They have a lot more on the way too!
And, of course, while you're at it, check out "888 MELOTEL" and spread the word about hip-hop's new star, John Meloche! Actually, we hope you have as much fun listening to our theme song as we did making it. Of course, this is just one of our many ways in showing our client base just how innovative, inventive and in front of the competition that MeloTel can be!