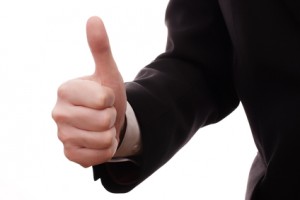 What makes a company worth working with? Of course, there's no one answer. And it's likely that the number one answer is different depending on who you're speaking to. For some people, it's all about the products and services. As long as what they're receiving is top-notch, nothing else matters. But, for others, customer service is everything. No matter how great the products and services are, poor customer service will lose business.
Some people consider reliability and trustworthiness important factors in what makes a company worth working with. At MeloTel, we've considered all of the above mentioned answers and have worked to ensure that we're hitting the mark in each area. The first thing we do, when working with our clients, is consider what it's like to be a client ourselves.
Naturally, we're customers too. And it's important for us to receive great products and services that are coupled with excellent customer service. And when that isn't received, we take notes. Copious notes. At MeloTel, it's our mission to never provide the type of service that we've experienced and were dissatisfied with. It is what helps us to become a "company of the people".
In many cases, price point is the biggest factor in what makes a company worth working with. And while we refuse to skimp on quality (the same we way we wouldn't want to spend money on poor quality as customers), we feel it necessary to give our customers affordable rates. It helps for them to truly feel that they are getting value for their money. Not because we're less expensive, but because we provide better value.
Then again, we are actually less expensive than other telecom companies after all! In fact, many members of our client base became customers after allowing us to look at their telecom bills. We showed them ways in which we could save them money, and it convinced them to make the switch. There is another factor that we feel truly makes a company worth working with, however.
And that is never taking customers for granted. Just because you've pleased a customer once doesn't mean that he or she is in it for the long haul. It's important to nurture the relationship between company and client. At MeloTel, we focus our energies on maintaining and strengthening the relationships that we've created. It's important to us to establish loyal partnerships.
Therefore, we do all we can to combine our excellent products and services with the best possible customer service around. We offer very affordable rates while never skimping out on quality. We work diligently to build our customer relationships and we're always coming up with new ways to make their lives easier. This is why MeloTel offers such a wide range of services.
Take your pick. VoIP Telephone Services, Voice Talent Production, Business Logo Design, Blogging, Email & Website Hosting, Web Design Services and so much more make up the MeloTel catalogue of features. But when it's all said and done, we'd like to be known as your company's closest ally. We're not doing our jobs if we're not making your company better.
Call us at 1-888-MELOTEL and allow us to be your favourite company to work with!