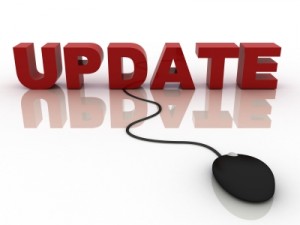 Have you seen that new Yellow Pages commercial? It's really interesting. Guy is in a store but refuses help from the cashier because he "isn't really there". He reveals to the employee that the business she works for is not online so there is no way for him to really find it. Confused, the cashier offers him assistance, but the customer insists he "was never there" to begin with.
Cool commercial. And it certainly drives home an important point. In 2011 – or 2012 rather, since we only have two months to go! – a business that does not exist online pretty much doesn't exist at all. It's no secret that consumers flock to the internet to browse items and compare prices before actually visiting the stores they wish to shop at.
Furthermore, many people enjoy making their purchases online without even going into a store at all. This is especially true for those individuals who wish to avoid the holiday shopping rush, which is just about to get underway. That's a big reason why we allow our own clients to make purchases directly from our website in the MeloTel Shop.
It pretty much goes without saying that if you own a company, you need to own a company website. Of course, that also means that you need to work to keep your company website regularly updated. One of the most popular ways to do this is through blogging. Our Bloggers For Hire have performed amazingly for our clients, as their blogs have increased website traffic for numerous business websites including our own!
On EzineArticles.com, John Sheridan writes about how important it is to keep your website regularly updated. He notes that business owners are usually so busy running their companies that they often neglect refreshing their company websites. This is no small deal, however, as it gives the public the impression that there is nothing relevant going on about your business.
He points out that to stay relevant, the information on your site must be constantly updated. Sheridan uses the example of a newspaper, and asks readers to imagine what they would think if each day, it provided the same news! Visitors to your website also don't want to see the exact same thing each time they visit. Chances are, they will stop visiting.
Sheridan also reminds business owners that the look of their websites should be appealing. Generally, a site only has a few seconds to impress the visitor. If you want people to not only visit, but browse through your website, it should look inviting as well as user-friendly. In our next blog, we'll review a few other ways to keep your website fresh and relevant. Stay tuned!