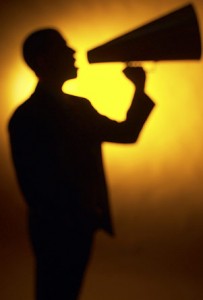 Have you ever called up a company only to hear an abrupt and gruff voice on the other end of the line? Or perhaps the person answering the phone sounded so melancholy and disinterested, you wondered if you had even dialed the right number? Sometimes the voice of your company is the very first impression it can give to a potential client.
So, it goes without saying, that the more pleasant the voice, the better impression you can give. This is why MeloTel provides only the most upbeat, positive and engaging voices in the business! Give just one listen to the voice on our answering service at 1-888-MELOTEL and you will be able to hear for yourself.
As with our website, we feel it our duty to always provide a glowing representation of how enthusiastic we are about our company and the amazing services it provides. As a result, it is our mission to provide the same type of impression to your clients and customers!
This is why one of our top services (although they are all "top" services!) is our Voice Over Internet Service. We come with years of experience in the world of voice over having scripted and performed radio commercials, telephone greetings and website introductions for companies across Canada.
Whether you are looking for something light and humorous or deadpan and professional, we know that we can provide the voice you're looking for. Or should we say "listening for"? The question remains, however…what is the voice that best suits your company? Think of the voices that you are most familiar with and think of why they are significant to you.
Actor Morgan Freeman has become the classic modern-day example of having the "ultimate voice". Having provided the narration for such films as March Of The Penguins, War Of The Worlds and the upcoming Born To Be Wild 3D, Freeman has carved himself quite the niche as a top voice over actor as well as an on screen legend.
Described as both "soothing" and "authoritative", Freeman's voice commands both respect and adoration. Comedian Gilbert Gottfried, on the other hand, has become well known for what some describe as a "loud" and "grating" voice. This has, in fact, helped him to voice such animated characters as Lago in Disney's Aladdin or the duck in those Aflac commercials.
Clearly, the voices of Freeman and Gottfried possess contrasting characteristics that make them each successful in their own rights. Their unique voices help to establish certain moods and elicit different reactions.
What mood do you wish for your company to invoke? What is the reaction you are looking for? The answers lie in the type of voice you feel best represents your company. We'd love to discuss this further with you very soon!