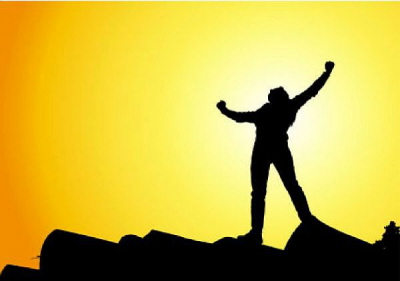 With the NHL and NBA fully immersed in playoff season at the moment, there has been a lot of talk about what it takes to win going around lately. Clearly, each team employs their own strategies – some work, some don't. As we mentioned in our last blog, a strong team requires an array of skill sets. But most importantly, everyone on that team needs to have a winning attitude.
It sounds a lot simpler than it really is, doesn't it? But that doesn't mean it isn't the truth. If one thing is true, "if you think you can, or you can't – you're right." Each member of the MeloTel Team has heard our President, John Meloche speak these words a number of times. It's a quasi-motto that the entire staff lives by. With the belief that anything is possible, more things become possible.
If you had asked John, say a four or five years ago, what his vision of MeloTel would be, he many not have answered in as much detail as would be necessary to fully describe what has become of his company. Did he know that MeloTel would become so much more than a VoIP telephone provider? Did he think that his brand would grow so quickly?
It is likely that John didn't have a crystal ball of any kind to predict his future success. But it is also likely that John was nowhere near being doubtful about the inevitable growth of MeloTel. This is why MeloTel employs only the most positive of thinkers. And don't forget that we're looking to add to our family of motivated and dedicated individuals by offering new Career Opportunities!
Are you motivated to learn? Do you want to expand your skill set and work within a high-energy working environment? It all comes down to having the type of attitude that craves for more. Wanting to excel past expectations and achieve higher accomplishments than those around you is all part of what it means to have a winning attitude. MeloTel's Administrative Executive, Carlos Paz is a clear cut example.
"I always had questions as a kid," says Carlos, "I wanted to learn more about everything I heard about. I needed explanations, not just answers. I needed to know why things were or how they came about. I love learning. I don't like hearing 'you're not allowed to do this or you're not allowed to do that'. I believe that there is always a way to achieve what you want."
This never-say-die attitude lives in the veins of MeloTel's proverbial body. Each member of our team seems to have the need to reach for new heights in his/her DNA. MeloTel Programmer, Robert Doroftei confirmed as much when he described himself as a "very powerful, active thinker (with) lots of ideas that can change the world." Did MeloTel set out to change the world, exactly?
Well, actually…we did! We believe that it's our mission to make the lives of business owners everywhere easier. With so much new technology in the world that helps us to get so much more accomplished than we ever could in the past, is there any wonder why we strive to be experts in the technological world? What does it take to win? Perhaps, it's feeling like the game is never over, but always wanting to win it.