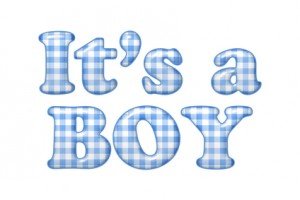 It's an exciting time for us, here at MeloTel! Yes, there are many changes taking place with our business. And, as you may know, we continue to offer an array of amazing features meant to make the lives of small business owners across Canada easier. But what really has us excited as we go into the weekend is that there is about to be a new addition to the MeloTel family!
As we blogged about not too long ago, our President John Meloche and his lovely wife Kathryn are expecting their first baby. As of this writing, it appears as if Kathryn is in labour! For all we know, by the time you've read this blog, there could be new little Meloche already here! As always, John has been gracious enough to keep his friends informed through his Facebook page.
"How Is Kathryn Meloche feeling? Nervous and eager to meet our baby!" he wrote earlier this morning, "After 40 weeks of internal sensation, it's time to hold him in our arms. Anytime now! So relax, breathe, and enjoy the journey of meeting our little one." Needless to say, both John and Kathryn are experiencing the most exciting day of their lives.
What else could be more exciting than becoming parents for the first time? Nine months may not seem like a long time, but it sure is quite the waiting period when you're looking forward to meeting your beautiful baby. But the couple didn't wait to find out what kind of baby they were having. Not long ago, they discovered that they were having a baby boy!
You may also be wondering if they've named him already. Sure have. Mark James Meloche is about to become the world's cutest little newborn. You can rest assure that seconds into Mark's life, there will be pictures of him all over John's Facebook page. No stranger to posting news pieces on social media, John is sure to not leave out the details of becoming a father for the first time.
Naturally, we'd like to take this opportunity to wish both John and Kathryn our most excited congratulations! We can't wait to meet Mark and welcome him into the MeloTel world. Of course, we would have to welcome this new bundle of joy to the family. Chances are, he'll be taking over one day! It's certainly an amazing time for everyone here at MeloTel.
We'd also like to take this opportunity to invite you to share your well wishes with John and Kathryn. Feel free to visit the MeloTel Facebook page. We've always been very open about our love for social media and their ability to unite the world. Open communication is a great way to meet new people and gain a larger fan base. And this is certainly true for business owners.
But that topic, of course, is for a whole other blog. Today, we celebrate the arrival of Mark James Meloche and thank everyone who is joining us in our joy! To John and Kathryn, may the two of you have the happiest, healthiest little bundle of joy of all time! And may John actually take some time off of work to simply enjoy being a dad. We know that there's no feeling like it in the world!