Please use the audio player below to listen to this webpage. This is intended for the visual impared.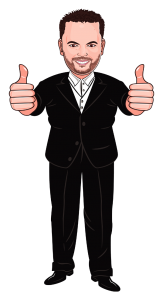 We are excited to announce the launch of (quite possibly) the coolest blog on the internet! We imagine that you may have some reservations in believing such a bold statement. But allow us to offer a few pieces of evidence as to why you will soon consider this to be the blog of all blogs.
As you can gather from perusing the other sections of MeloTel.com, you are currently visiting one of the most user-friendly and elegantly designed websites on the internet. We consider it a duty of ours to always present ourselves in the most positive and professional light possible.
This, of course, is the attitude we take with the work we do for all of our amazing clients. Top notch results and impeccable service are guidelines that we live by here at MeloTel. And having numerous years of experience as Voice Over Internet Service providers, we certainly have a sizeable client base that can back our claims.
We urge you to read a few of the testimonials on our home page so you can read for yourself. Back to the point…our commitment to excellence is what allows us to exude great confidence in telling you that the MeloTel Blog will be among the most informative and interesting blogs on the internet.
You can expect at least a couple of new blogs each and every week covering topics that include everything from social networking and innovations in technology to current events and crazy observations of the world around us. Hey, if you have anything that you would be interested in reading about, please feel free to e-mail your blog suggestions to blogs@melotel.com!
As always, we appreciate the input from our client base. It is our mission to offer superior service and exceptional value in all that we do. Our blog, therefore, will be no different. We plan on having a lot fun with our blog, so we hope that you'll be by often to join us for the ride!
By the way, be sure to follow MeloTel Inc. on Twitter as well as "liking" us on Facebook. These massive social networking sites are becoming staples in the marketing strategies of just about every business out there. Part of our job, here at MeloTel, is to ensure we provide you with the type of online presence that will help to take your company to the next level.
We cater to your needs to ensure that you are receiving the maximum benefit from our working relationship. We look forward to working with you, and certainly look forward to having a history of blog entries that will dazzle, astound and amaze you. Welcome to your new favourite blog on the internet. The MeloTel Blog is here!