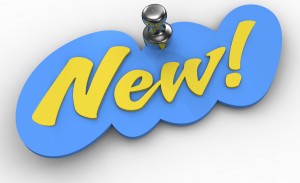 Well, here it is! What do you think? All week long, we've been going on about our brand new company website. The day has come to unveil it and we hope that you're as impressed with as we are happy to launch the new MeloTel.com. We hope you'll enjoy the sleek and professional new design that is meant to communicate our commitment to excellence and heightened expectations.
With that said, our new website boldly highlights our mission statement. And that is to provide our clients with "Better Value, Better Service, Better Technology". Directly below this mission statement is a clear listing of the very services that we offer that will showcase MeloTel's ability to provide the three points in that mission statement. The new site makes them so much easier to learn about.
As pointed out in our last blog, those features are clearly listed as Hosted Services and Professional Services. Located directly beside the listing for those services is our Service Guarantee. It communicates that our goal is to always provide the best products with the best service possible. We're also committed to always improving upon our customer relationships.
In addition to our snazzy new website is a renewed commitment to providing our clients with incomparable services at unbeatable rates. We know that saving money is important to all of our clients. So while MeloTel never skimps on providing optimum customer service, we do intend on allowing our customers the ability to receive it in an easily affordable way.
"MeloTel has saved me a lot of money," offered one of our clients earlier this week, "I'm very happy to see that the company is growing because they deserve it. They've really helped me with things in my office by hooking up my phone lines and making sure that all of my systems were running smoothly. But they also did all that at a fraction of the cost of what I would pay with the bigger names."
The word "bigger", when being used to describe MeloTel's competitors, is about to become a thing of the past. As far as our company President, John Meloche is concerned, MeloTel is about to become one of the biggest in the business. The new website is just a sign of things to come. It is our hope that from this point forward, MeloTel will be regarded as one of Canada's greatest companies.
"It's a lofty aspiration," commented a friend of MeloTel's who had an opportunity to preview the new website earlier this week, "But anyone who knows John knows that he doesn't blow smoke. He's serious about his intentions and he always follows through. That's why the MeloTel customer base has grown so quickly. It's pretty obvious it's only going to get bigger from here on in."
We're hoping, of course, that you'll tell a friend about MeloTel. Naturally, we urge you to encourage them to check out the brand new MeloTel.com. Of course, the new website also allows visitors to leave their names, email addresses, phone numbers and messages in the top right hand corner of the home page so that we may contact them at a time convenient to them. At MeloTel, we'll go out of our way to make you happy. Can you tell?