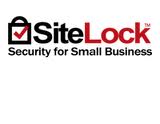 News flash! MeloTel is committed to providing all of its clients with the ultimate customer service experience. And as much as you may have heard (or read) us saying that before, we're happy to introduce yet another way in which we will be maintaining that commitment. It's all about security. We know that your personal information is important to you. So we'd like to fill you in on our guarantee that your info is safe with us.
MeloTel.com is officially SiteLocked! And what does that mean exactly? Well, thanks to SiteLock.com, MeloTel has ensured that all of our website's visitors are protected. SiteLock scans sites for malware, injections and other threats to business websites. In other words, we are warding off hackers who are trying to steal pertinent information from our business for the purpose of making money illegally.
We rely on our website to communicate accurate and important information. We also rely on our online systems to keep complete and detailed records for all of our clients. The last thing we want is for some online hacker to get access to information that doesn't concern anyone except for MeloTel and its clients. SiteLock has patented their technology specifically for small and mid-sized companies that rely on their websites to do business.
The video explains just how important it is to protect your site from potential hackers looking to make a quick and underhanded buck! "The more data they steal, the more money they make," explains the video's narrator. Just as importantly, it notes that when your site is "attacked", it can get blacklisted by search engines such as Google.
This not only affects your search rankings but can result in customer data being compromised. Of course, your worst case scenario is that you may begin to lose revenue to the point when your business may even have to shut down for a period of time! Needless to say, computer hacking is serious business. Or to put it more accurately, seriously bad for business!
At MeloTel, we don't ever want to take the chance of having our client's information stolen. And we certainly don't want to have our services impeded by an online crook. Our customers depend on us. So we depend on SiteLock to keep all of our information secure. SiteLock detects any threats to online businesses early.
Our website is now scanned on a daily basis so that any potential vulnerabilities may be immediately reported. More intricate than your standard SSL and virus scanners, SiteLock secures your site against "money hungry hackers". Now that our business is secured through SiteLock, a security seal will be shown at the bottom right corner of our website to communicate that everything is safe.