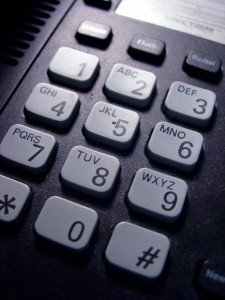 What bothers you the most about your home phone service? Sure, this may be a leading question. But, at MeloTel, we are always interested in ways that will help to solve the problems of the average consumer. After all, we're average consumers ourselves. And there's nothing that bothers us more than paying for a service that sucks. Sorry, to put it so bluntly.
The question off the top of today's blog is one we have been asking friends, clients and co-workers over the past couple of days. As you may have guessed, MeloTel is excitedly looking towards expanding our list of services in the very near future. But, in order to properly do so, we need to assess exactly what needs need to be met.
"I find it hard to justify my bill," answered one of our clients when asked about his home phone service. "I tend to use my cell phone a lot more than my home line, so I can't really understand why both of my bills are around the same amount each month. If I use one line less, shouldn't it cost me less?"
Generally, the "big name" companies will set a standard rate for home phone services that many people feel may not equate to the type of use one gets out of them. At MeloTel, we are well aware of this sentiment across the board and are looking into a new service that will cost consumers a lot less than what they are used to for similar services.
"I don't like how hard it is to get someone on the phone," responded another client. At MeloTel, we are well aware of how frustrating it can be to sit on the phone waiting for a live human being to answer a call. This is why we ensure such a speedy response to our customers' queries.
In fairness, this is one of the benefits to being a smaller company. We are able to devote more actual time to our clients without treating them like arbitrary numbers in a calling queue. We take pride in treating our clients as we would our friends, knowing that they are all different and have unique concerns and ways of expressing themselves.
At MeloTel, we welcome diversity. And as such, we offer a variety of services that can be catered to each client's specific interests and needs. For us, there is no cookie-cutter way of handling business. We strive to provide all of our clients full value of their services at affordable prices.
This is what helps us to build such strong customer relationships. We will take a closer look at this concept in our next blog. But just to drive the point home – if you have any questions about our services, we encourage you to give us a call at 1-888-MELOTEL. Let us show you how much we are interested in offering you services at rates you can't find anywhere else!