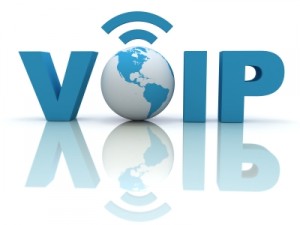 MeloTel proudly offers its clients a wide range of products and services. We firmly stand behind our affirmation that our company can be your one-stop shop for all of your business needs. From blogging to promo gifts, voice over talent to website design and more, MeloTel works to make your business better. That being said, we haven't forgotten our roots.
At its core, MeloTel is a VoIP specialist. The future of telecommunications, the entire concept of Voice over Internet Protocol is to allow you to connect with everyone in the world – from anywhere in the world. Our telephone packages are not your average phone services. They provide so much more. So what truly are the benefits to utilizing VoIP instead of a standard phone line?
On About.com, Nadeem Unuth describes it to a tee. VoIP solves the problem of having a super high phone bill for those who need to communicate with people all over the world. If saving money isn't your thing, then perhaps VoIP isn't for you!
Save Your Money! As we all know, international calls are a lot more expensive to make than local ones. VoIP utilizes the internet – not your standard phone line – to make calls. Since MeloTel is a niche provider of telecom services, we add great value to what you pay for per minute. Use VoIP and notice the difference!
Conference Calls! VoIP is also great for setting up conferences with an entire team of people who can speak to each other in real time. Writes Unuth: "VoIP compresses data packets during transmission, and this causes more data to be handled over the carrier. As a result, more calls can be handled on one access line."
Useful Features! VoIP services can be personalized for your business needs. Its many features include the ability for you to manage, control and record calls. Don't forget that it enables you to make calls to anywhere in the world. It provides you with voice mail, virtual numbers, contact lists, caller ID and so much more.
Cheap User Hardware and Software! Unuth also notes that to use VoIP, the only additional hardware required other than your computer and internet connection are a sound card, speakers and a microphone. All of these items are relatively inexpensive. For more information on how to attain the software required, call us up at 1-888-MELOTEL.