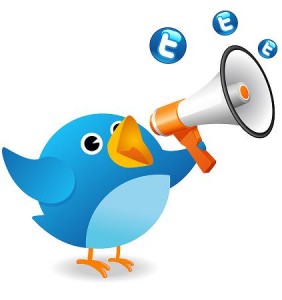 In our last blog, we revisited the topic of Twitter and its many benefits to business owners. Now with two Twitter accounts – @melotel and @nocstatus – MeloTel is doing all it can to take advantage of this social media juggernaut. And why not? It's the fastest growing social networking platform on the internet.
At least, this is what Anthony Saladino has reported on Business2Community.com. He writes that there are numerous benefits to using Twitter to promote your business. Not the least of which has to do with the fact that it allows you to directly communicate with your clients – something that big-named corporations are not known for.
Engaging in conversations that allow you to effectively answer questions and speak directly to the needs of your customers is a key reason to use Twitter. It's about fostering communication and building trust among your client base. But what are some of the other benefits to using Twitter for your company?
Generating Traffic for Your Local Store and Website. Obviously, right? Writes Saladino, "By using Twitter, you can catch your customers' attention with special offers or the announcements of online or offline events like contests. When you arrange special offers or events, you can direct people to your local store or website to get more info, sign up, leave comments etc."
Don't forget that Twitter does represent yet another location for you to be found on the world wide web. Just like your website, your Twitter account should enable customers to get information about your store locations, products and services. Tweets often spread rapidly. So remember that it can be used to advertise your business to a wide audience quickly.
Following the Trends in Your Industry and Watching Your Competitors Closely. This is a key component to the advantages of using Twitter. Not only can you market yourself, but you can keep an eye on others, as well. Learning about current trends is important in any industry. Following others on Twitter helps you to do just that.
Want to know what your competitors are up to? Follow them on Twitter. Determine how successful your strategies are by comparing them to what the competition is doing. What are people saying about your competitors? What are they saying about you? Twitter helps to answer these questions.
Strengthening Your Connection with Your Local Community. According to Saladino, "If you have a local business or a local branch, you can include this location to your tweets to make it known by your followers. Also, you can share useful local information, offer solutions to local social issues and support local events or causes. All these efforts will create awareness for your local business and strengthen your connection with the local community."