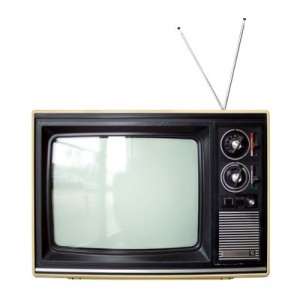 These days, it's hard to go anywhere without seeing people face down, looking into their smartphone screens. Between tweeting, using Facebook, browsing the internet, instant messaging and dare we say it…making phone calls, it appears as if using a smartphone is the favourite leisurely thing to do for most people.
That's why when Josh Rubin of The Toronto Star, released an article yesterday asking what would Canadians ditch first – TV or social media – we were under the impression that social media had no competition. Well, we had to think again. Contrary to what may be popular belief, television is still the favourite "time waster" of most people.
According to a recent global survey conducted by Ipsos, 58 per cent of those surveyed would first give up their use of social networks over letting go of TV watching. Only 42 per cent of the survey's respondents chose social media over television. So apparently, the boob tube still rules the roost when it comes to entertaining the masses.
However, while TV may have won out, the margin isn't big enough to convince us that it may lose its foothold on Canadian entertainment-seekers in the near future. "I barely even watch TV anymore," mentioned one of our associates when hearing of this survey, "I pretty much stream everything online these days. Music, movies – it's all on the net!"
Nevertheless, Canadians are still very much in favour of watching TV over using social media. Rubin reports that the survey found that 72 per cent of Canadians were in favour of sticking with their TV sets over their social media profiles. In the United States, that figure was just slightly higher with 76 per cent of those surveyed saying that they'd stick with television.
"I agree," responded another of our associates, "Television provides a much greater sense of entertainment as far as I'm concerned. I can only read so many status updates before I get either bored or annoyed. People's lives aren't as interesting as they think they are. If I want a good laugh, I'd much rather turn on my favourite show."
Interestingly, Rubin notes that this sentiment is prevalent throughout North America and most of Europe. But, in developing countries, the responses were noticeably different. He writes that "in the so-called BRIC countries (Brazil, Russia, India and China), 58 per cent of people said they'd ditch TV before giving up social networking."