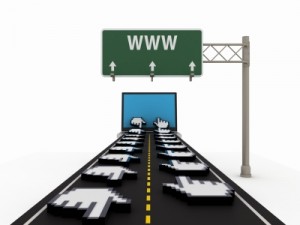 In our last blog, we revisited the topic of company websites and the necessities that they are for all business owners. Unfortunately, some entrepreneurs neglect the importance of not only having an up-and-running company website, but keeping that site regularly updated. Staying fresh means staying relevant. And this is the message you want to send to your customers.
On EzineArticles.com, John Sheridan discusses the importance of keeping your website fresh. Without doing so, you may lose customers who feel that your company has gone stale and has nothing relevant to offer in today's marketplace. He notes that, in some cases, the look of certain company websites may deter both existing and would-be customers from coming back.
When you neglect to keep your site updated, you are literally wasting one of our most significant marketing tools, insists Sheridan. He writes that "a website is an asset and an investment, so it is extremely important that it is used to its maximum potential. If you have gone to the trouble and expense of having one built it makes good business sense to look after it properly."
As a business owner, one of your most important tasks to make periodic assessments of your website's performance. Is it getting you the results you are looking for? Does the content and look of the site appeal to your target audience? What ways can you keep the website fresh and interesting to improve its performance?
In some cases, the answers to these questions lie in a "makeover". Our very own website went through a makeover just a couple of months ago, and the results have been resounding. Sometimes, all it takes is a new layout and colour scheme. One of Sheridan's suggestions is that you simply use more up-to-date photos of your products.
Perhaps, just saying something new about your products and services will be enough to keep more visitors reading about them. In our own case, we wanted to also make sure that the functionality of the website was improved. Is there any way to make it easier for your customers to find what they are looking for when they visit your site?
"Your web designer is your friend," writes Sheridan. Being a web design company ourselves, we have made many friends over the past couple of years. We know how important it is to our clients to have their websites kept in tip-top shape. We listen to the needs of our clients to ensure that their sites perform better for them. After all, what is a business in this day and age without a great website?