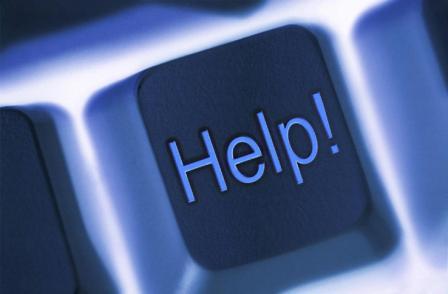 We can't all be experts. So if you don't feel all that well-versed when it comes to computer technology, don't worry about it. Allow MeloTel to your tech-savvy experts so that you don't have to be. You have plenty of other things related to your business that you have to concern yourself with. So it's okay to be in the "I'm not sure how to work this thing" category.
Trust us, you're not alone. Even in the year 2013, not everyone is computer-savvy. This is why MeloTel shoots to go over and above the call of duty for our customers by providing them with expert technical assistance in addition to the services we provide. So whether you utilize our Business Telephone Services or we've designed and set up your website, we have Service & Maintenance Plans to ensure that your business is running smoothly.
Our packages, by the way, are made up of comprehensive plans that help to manage and support your office infrastructure. They allow for our clients to extend their services, if they choose, adding support coverage to all of their office equipment, including replacement in the event of any failure. But, for the most part, the equipment should be pretty easy for you to manage and maintain.
It is software issues that we generally hear about. So our MeloTel experts remain on standby to assist our clients with technical support whenever necessary. They can help with everything from implementation assistance to upgrades and production down emergencies. At MeloTel, we employ support experts who stay dedicated to clearly communicating ways to resolve problems quickly.
We also employ individuals who know the true meaning of top-quality customer service. We're talking about people who are as friendly and compassionate as they are knowledgeable and trustworthy. To be a strong team, you have to put your strongest players in the right positions. As we mentioned, we all can't be experts at everything. That's why our team is so diverse.
Take our bloggers, for example. Sure, we can right readable, entertaining and informative blogs. We ensure that our clients' websites are regularly updated and that their social media profiles remain active. But don't ask a member of our blogging team to service your computer if the screen keeps freezing. Technical wizards, we are not! That's why it's okay for you to not be a wizard either.
By joining the MeloTel team, you will always have an expert player covering your back. Our Affordable Website Maintenance Plans are designed to help business owners who may experience trouble adapting to the rapidly changing world of technology. Trust in us to keep your websites updated without forcing you to exceed your budget. This plan, you may have noticed, has been aptly named.
Of course, you may need our help. But that shouldn't mean you have to worry about overspending. We provide a variety of website maintenance services expertly and expeditiously. But we also offer such help at a fraction of the cost of hiring a full-time in-house web designer. Call us up at 1-888-MELOTEL and allow our experts to ease your mind and solve your technical issues.