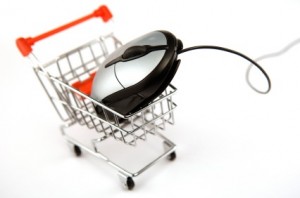 In our last blog, we revisited the topic of online shopping and discussed just how popular the phenomenon is becoming. Don't take MeloTel President, John Meloche's word for it. His article "Avoid The Mall Crawl With Online Shopping Solutions" is one of many that highlight the benefits of taking to the internet to shop (although it is the best one out there!).
On MoneyHighstreet.com, Julian Stone revealed that the online shopping craze is also taking over the United Kingdom. A recent PayPal UK study found that the majority of British shoppers are doing some or most of their shopping online this Christmas. So if you haven't taken to the internet to go through your shopping list this season, perhaps now is the time to try it out.
In Stone's article, he goes through a number of tips that PayPal has offered to those who are looking to jump online to shop. Following these tips will help for a more safe excursion through cyberspace, in addition to helping you save money. The first tip is eerily similar to one John gave in his article from a week ago.
"Take the time to understand the refund policies for any online retailer you are planning to buy from," outlines Stone. As John mentioned, it's important to buy Canadian. That way, you know you'll be able to avoid potential customs and tax charges. Stone also points out that it's important to research any refund policies that may be offered by the retailer before making your purchase.
You also want to make sure that you're dealing with a legitimate retailer. John suggests that you locate a phone number on the site to make sure you can call for customer service, if necessary. Stone recommends that you "look for the padlock symbol in the browser and make sure the website address (or URL) starts with 'https' as this will protect your personal information being shared with other users."
Don't get tricked by what Stone refers to as "rip-off companies". They encourage a "false sense of urgency…with the threat that something is in jeopardy if you don't update it ASAP." If you're unsure about any policy or requirement listed on a company website, be sure to put in a call to find out more about it.
Finally, says Stone, beware of offers that appear too good to be true. Before making any purchase, consider what you would do if you were actually in the store. You'd likely ask an employee about the item to ensure its quality or correct price. Don't be afraid to do the same when shopping online.
"Better safe than sorry," reminded John last week. And better save than overspend as well! We hope these tips have helped. Enjoy your online shopping experience and remember, MeloTel is always here to help. We, of course, have our very own online shop. So call and ask away about anything that may interest you. Talk soon!