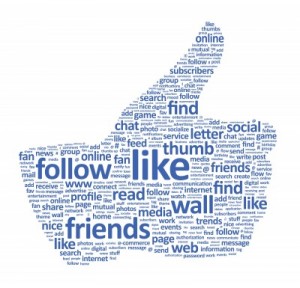 In our last blog, we discussed the importance of keeping your fans, friends and followers engaged on Facebook. Keeping in mind that the social networking juggernaut is primarily a source for people from all over the world to communicate with each other, Facebook can be a great advertising tool. The point is, once again, that engaging in conversation rather than sheer advertising is the way to make it work.
As we mentioned last time, SocialAnnex.com has listed a number of tips that may help entrepreneurs use Facebook the right way. If you're looking to turn "likes" into actual customers, there are a few guidelines that should be followed. At MeloTel, we do what we can to be inviting and fun on our own Facebook page. And that speaks to tip number one.
Provide The Human Touch and Be Creative. According to SocialAnnex.com, "Facebook was not built for promoting business and neither are the people who like your brand there to help you make business, they are there because they want to talk with friends and family." This is why keeping the "human touch" a part of your page is so important.
How do you do this? Ask your customers questions. Don't assume that they will automatically be interested in what it is you have to sell. Use your Facebook page to determine what their true interests and needs are. Make sure you do so in a way that reflects your personality. Post pictures and show people the human side of your organization.
Initiate a Response and Keep it Short. Keep your posts concise. You only have so much space to work with anyways. So you want to remember to have a clear purpose when you post comments to Facebook. Remember that they shouldn't come off as commercials. And don't forget that you're looking for a response. So ask a question that you feel will arouse attention from your audience.
For example, last month on the MeloTel Facebook page, we asked "What's most important to you when choosing a telephone provider for your home or business? We really want to know!" Asking this question helped us to gauge the needs of our customers so that we could properly implement worthy customer service ideas when initiating our Business and Residential Telephone Services plans.
Run Contests and Take Feedback. This is a great way to keep your fans on their toes! As SocialAnnex.com writes, "A good contest is an excellent way to build some hype around your brand, add value to liking your page and reach a larger audience." Be sure to follow the rules of Facebook when holding a contest, advises the site.
This will also help for your Facebook wall to be a good combination of your posts and posts from fans that allow members of your audience to interact with each other. In our next blog, we will conclude our look at the SocialAnnex.com list of tips on how to make your Facebook profile as engaging as possible. We hope you "like" it!