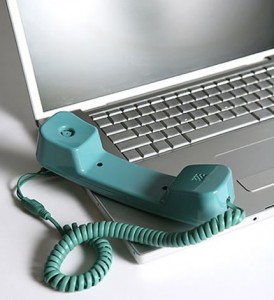 What is it about little bundles and packages that everybody loves so much? It just seems that things are nicer when presented in a cute little gift box with a big bow, doesn't it? Well, MeloTel is excited to announce that – for the FIRST time ever – we are now offering our special Cloud Hosted Phone Services through convenient new bundle packages!
Now, we should apologize, at this point, and let you know that none of our packages come in either a cute box or a big bow…but we're sure you'll love them nonetheless. The purpose of offering our customers these new packages is twofold. First of all, it is important that we cater to the specific needs of your business that depend on its size and requirements.
Secondly, the packages ensure that you are offered optimum service at competitive pricing. There's no need to pay for services that you'll likely never use. So, at MeloTel, we make sure that each and every feature will work in conjunction with each other to provide you with the ultimate phone service for your company.
Let's take a look at our new bundle packages, shall we? First up is the "Just The Basics" package. Perfect for one "user" – which is determined by the number of devices you need, such as desk phones, soft-phones, conference extensions and fax extensions – this package is available for just $9.95 a month and there is no commitment required!
"Just The Basics" will provide your company with a 1-800 toll-free telephone number as well as a local telephone number. You will also get one voice extension with all calling features in addition to FREE unlimited incoming calls. Calls made in North America are just 2.5cents per minute while calls to toll free numbers are only 4.5cents per minute.
Our second package is the "Professional". Able to service two users, this bundle includes everything in the "Just The Basics" package as well as a one call attendant extension and two voice extensions will all calling features. As always, this MeloTel service requires no commitment and is available for only $19.95 per month.
The "Professional Plus" package takes it up a notch, adding a number of other impressive features. In addition to everything in the "Professional" bundle, this package will offer you a 1-800 toll-free fax number as well as a local fax number. You'll also receive a one call attendant SIP extension. This package is just $29.95 per month, and again, there is no commitment necessary.
We look forward to speaking with you soon to discuss the package that will best suit your company's needs. There are a number of other services that you may add to our packages that we'd be happy to tell you about. You can be assured that MeloTel will work tirelessly to guarantee you the best phone service available with top-notch customer service to boot. To Learn more go to bundle packages!