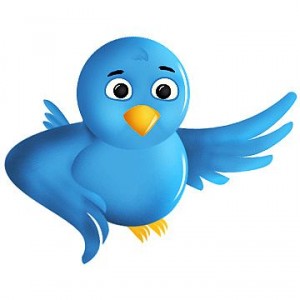 If you're not tweeting, you're not competing. That's one of the new mottos floating around the MeloTel offices. As we mentioned in our last blog about the NBA's newest sensation, Jeremy Lin, one's popularity can soar to new heights through Twitter. The increasingly-popular micro-blogging site literally has millions of people following the every move of their favourite celebrities.
Of course, that's not all Twitter is used for. As we've blogged about a number of times, tweeting is also an excellent marketing tool for business owners. Take it from us! The MeloTel Twitter page seemingly attracts followers at a quicker pace than the MeloTel Facebook page secures "likes".
Maybe this is because, at the end of the day, Twitter keeps it simple. People have the ability to skim through numerous tweets within seconds, perusing through news until they hit a tweet of particular interest. The site also allows followers to retweet those news bites allowing for Twitter to be the quickest, easiest and cheapest way to get the word out.
So how can you use Twitter to your advantage as a business owner? On Twitip.com, Michael Martine from Remarkablogger writes that it is important to tweet what your followers want in order to be a successful tweeter. This includes a variety of things that don't always refer to direct and blatant advertising of your business. Let's take a look at a few of Martine's suggestions of what your followers want.
Cool links to click on. One of the great benefits of Twitter is that a website link as part of a tweet provides a direct path to anything you wish for your followers to check out. They could be videos, songs or your main website. Having your tweets become "click worthy" will make them more interesting and garner you more followers.
Something worth replying to and having a conversation over. On MeloTel's Twitter page, we often tweet and retweet current events news pieces. Obviously, whatever is hot in the news is what people are talking about. If our page can serve as a hot topic news source, all the better. In the past week, we have mentioned the rise of Jeremy Lin and the death of Whitney Houston while retweeting stories from CNN and CP24.
Something worth retweeting to their own followers. Be exciting and inventive. Often, people will tweet witty quotes or make mention of humorous observations. If you can generate either a laugh or curiosity out of your followers, you will find that you will have your tweets retweeted more often. This leads to more followers and greater exposure of your business.
Feel closer to others they like. Take note of the type of followers you are getting. Firstly, it makes sense to follow them back. But, secondly, it's also wise to tweet about their interests involving other people they may be following. It never hurts to get to know your followers – which is the whole point. Knowing your customers will help you to better serve them. And Twitter can definitely help you to do that!