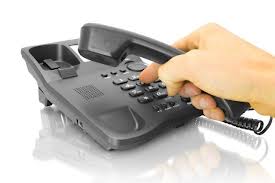 So…have you joined the #VoipRevolution yet? Even if you haven't tweeted using that hashtag yet (feel free to do so when you're ready!), speaking out against the big name telecom companies can be achieved in many ways. After all, who says that you have to be overcharged for your business phone services?
At MeloTel, we strive to make sure that your experience is a lot different than what you're likely used to with those "you-know-who companies". First and foremost, our Business Telephone Services will save you money. Usually at the top of most people's list of complaints, the overcharging on your telephone bill will come to a stop when you work with MeloTel.
Give us the opportunity to show you just how much you'll save by sending us a copy of your current bill. There's no obligation for you to switch. But as soon as we see what type of services best fit your company, we'll be able to tell you just how much you can save by getting those services through our company.
MeloTel is not a conglomerate company. We are a privately owned corporation that lives by a simple philosophy: provide customers with all-inclusive features at the best value possible. It's for this reason that over 1,000 businesses across Canada have made MeloTel their business telephone provider in the past year!
Actually, there are a few other reasons. How about the fact that we insist upon no commitment from our customers? That's right. Our clients pay for their services on a month-to-month basis with no obligation to any specific time period. They all have the freedom to cancel at any time they wish.
There are also no binding packages. So that means that you pay for what you use and nothing more. Our business phone services also offer unlimited lines and incoming calls to local numbers, all calling features for each extension, easy-to-manage Do Not Call lists, call reports, statistics and much more!
For more information, simply give us a call at 1-888-MELOTEL and press option 3. Or, you can always click on the "Live Chat" icons at either the left or top right of your screen on our website. At the end of the day, MeloTel works to make life easy for you. Not to mention, cheaper! Join the #VoipRevolution today and tweet us @MeloTel.