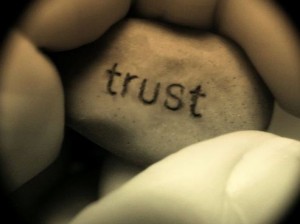 Building trust is an extremely important aspect of running a good business. In fact, trust is probably a number one factor in just about any relationship. Consider any relationship that you are currently in. Do you trust the person you are involved with? If the answer is "no", it would be hard to imagine that relationship being a very stable one.
Consider the last time you had a problem working with a particular company. At MeloTel, we often hear from our clients about incidents that took place between them and their old telephone companies. Quite often, the stories take on the same type of formula.
Each story begins with something strange taking place on the bill of the customer. After making the call (and wading through countless voice prompts), the customer finally gets a representative on the phone. He or she proceeds to question the peculiar occurrence on the bill only to hear that the charge is legitimate.
The "legitimate" charge, however, was not clearly explained to the customer by a previous representative who ensured that it would not occur. As a result, the customer is left paying for something that he or she never agreed to and is left feeling as if the company can no longer be trusted.
And while we kept this scenario vague, it has happened in many forms time and time again. In fact, this is one of the reasons that bigger companies tend to lose trust with their clients. Being that they are so big, they are unable to treat each client's unique situation in a unique way.
Instead of treating their customers as real people, they are each simply seen as the next client in the calling queue. Everyone seems to get the same treatment…and often, it isn't all that good. This is why, at MeloTel, we work diligently to treat each of our customers with the utmost respect.
We care about the relationships we develop with our clients because we know just how important gaining one's trust is. We also work as hard as we can to address any complaints in a unique manner. This means that we treat each case individually, and are willing to go over and beyond the call of duty to satisfy our customers.
We know that trust is important. So we do what it takes to gain and keep your trust. If you've experienced trust issues with other companies, you're not alone. Give MeloTel a call and begin a relationship that you won't have to worry about. We're there for you time in and time out, no matter what your concerns are. Trust us!