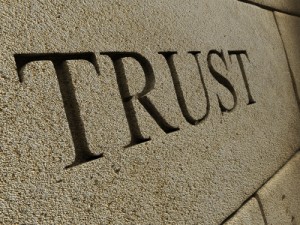 In our last blog, we touched upon the topic of trustworthiness. More specifically, we discussed the concept of building a trustworthy company and noted that it means a lot more than simply doing what you say you are going to do. At MeloTel, we strive to keep all of our customers satisfied by taking a genuine interest in their successes.
According to Charles H. Green on TrustedAdvisor.com, this trait is one of four trust principles that entrepreneurs should implement in order to be considered trustworthy. Our last blog covered the first two principles outlined by Green. Today, we would like to take a look at the second two in an effort to assist our clients and readers with building even greater trust within their respective industries.
#3. Focus On Long Term Relationships, Not Short Term Transactions. As business owners, we can't help but consider the ways in which we can increase our profits. But our approach to making sales should never be focused on the sales alone. According to Green, this is short-term thinking. And it doesn't exactly earn you a whole lot of trust.
Instead, we should look at the ways in which we can build real relationships with our clients. This will be, in the long run, the most profitable of decisions that you can make. This is because it will ensure both parties continue to meet so that there are multiple transactions made over time. Building relationships is essential to building a trustworthy business.
#4. Being Transparent. Green writes that it is important to make "a habit of being transparent in all one's dealings. Transparency has the great virtue of helping recall who said what to whom. It also increases credibility, and lowers self-orientation, by its willingness to keep no secrets." In other words, you need to communicate that you have nothing to hide.
When dealing with a client, the simple mistake of hesitating when answering a question can make him or her skeptical about whatever your answer is. If you are being honest, answering questions should be easy. If you have nothing to hide, than gaining the trust of your clients should be an eventuality – not an impossibility!
At MeloTel, we'd love nothing more than to gain and keep your trust. And as we mentioned, we know that doing so entails building a long-lasting, genuine and truthful relationship where your needs come first. Give us a call at 1-888-MELOTEL to discuss with us the ways that we can start that relationship by offering you any and all of the great services that we have available. Talk to you soon!