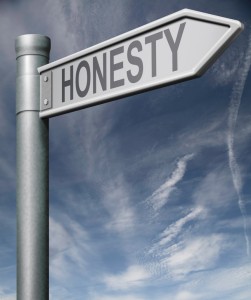 In our last blog, we detailed a number of reasons that MeloTel has decided to pull out of its membership with the Better Business Bureau. To some, this may come off as a bold move. This is likely because many Canadians see the BBB as an organization that helps to legitimize businesses and make them seem reputable. As we outlined yesterday, we disagree.
At the end of the day, we believe strongly in being honest with our clients. This is one of the reasons we decided to post the blog in the first place. To us, being honest is at the core of what makes good customer service. Scratch that – being honest is what makes our customer service regimen the best in the business. Customers aren't stupid. They know when something is amiss.
We speak to savvy business owners all across Canada on a daily basis. Those with the entrepreneurial spirit are those who have had to overcome a shady deal or two in their lifetimes. So, for them, it's easy to tell when they are dealing with a company who doesn't appear to be on the up and up. This is why MeloTel's Quality of Service Guarantee is so important to us.
You see, it's important to our customers. We're willing to go that step beyond other companies to show them that we have their backs. What that means is actually following through on commitments and making good on promises. Guaranteeing quality service also means owning up to mistakes and compensating customers if necessary. Thankfully, this isn't something we worry about.
As long we're honest – and we always have been – our customers know that they are in the right hands. There are a few ways to show your customers that you are sincere and a few we have already mentioned. But let's be honest – since that is the theme of today's blog – it often all comes down to money. And customers don't like to spend money and receive poor quality products and services. So what to do?
Offer a money back guarantee. This is one of the policies we live by, here at MeloTel. No matter the tier of MeloTel services received by a customer, he or she is eligible for a money back guarantee within 30 days of enrollment. As long as the service is cancelled within the first 30 days, a full refund will be received. This is no different than getting a free trial!
You see, we're not afraid to prove ourselves. We don't believe we need any agency or publicist to tell you that we're worth working with. At MeloTel, we feel that it is our responsibility to prove it to you. Another way we do that is by keeping our lines of communication as open as can be. We make sure that when our clients need us, we can be reached.
We've learned – from experience and through customer feedback – that long wait times on the phone are incredibly annoying. Therefore, we do our best to address your questions and concerns within seconds of you dialing us up. As mentioned, we'd like to prove it to you. Feel free to give us a call at 1-888-MELOTEL to discuss how you can take advantage of our Quality of Service Guarantee. Honestly!