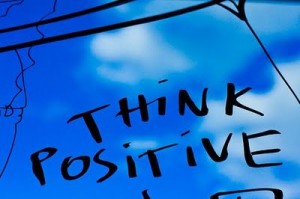 Nobody, and I do mean nobody, likes to catch a cold or the flu. But like it or not, these maladies are contagious and can often be caught by associating with others. While a cold or the flu are some of the "not so good" things that we can catch from people around us, there are some really good things that we can catch — or give to others as well.
For example, attitudes are contagious. In fact, they can be highly contagious. Regardless of whether your attitude is good or bad, happy or sad or somewhere in between, others can catch your attitude.
Think about it for a moment. When you are feeling down and out, can your negative attitude drag those around you down as well? Of course it can. And can others catch your lazy, halfhearted approach to a task around you as well? You bet.
On the other hand, when you are feeling positive and upbeat, can your self-assured attitude make others around you feel better too? Absolutely!
A negative attitude or sour disposition turns people off, while a positive attitude and optimistic outlook turns people on. People absolutely love to associate with positively charged individuals who possess a great attitude day in and day out. Conversely, nobody likes being around anyone who regularly exhibits a sour, negative, down in the dump attitude daily. NOBODY!
What kinds of attitude do you consistently put on display? More importantly, is your attitude worth catching? If your attitude doesn't lift you and those around you to a higher altitude, maybe an attitude adjustment is in order. You will discover that the moment you trade in your lousy attitude for a positive "I can do it" approach to life, some amazing changes are in store for you – and those around you as well.
You can get the ball rolling by energetically infusing some good old-fashioned enthusiasm into your life. You'll find that getting excited and forcefully pumping some fire back into your daily activities is just what the doctor ordered.
There is very little that you are incapable of achieving with enthusiasm on your side and yet there is very little you can achieve without it. The moment you unleash your contagious enthusiasm and infectious good humor on those around you, it will immediately spread to others like an uncontrollable wild fire.
People love being around others who are super charged and super fired up. They find a winner's positive attitude and upbeat personality simply irresistible.
There's no doubt about it, an irrepressible will to win and courageous "can do" spirit can excite and ignite those around you. Once you have experienced the energy, excitement and enthusiasm that comes with possessing a positively charged attitude, you will never want to waste another moment of your life being negative or pessimistic.
Where your attitude is concerned, you had better make absolutely certain that you have something worth catching – and keeping. You need to grab a super positive attitude every day and then spread it around so that others can catch it as well.