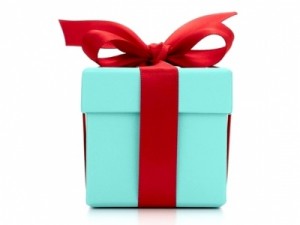 In our last blog, we continued to discuss this week's theme of giving your customers something for free. On Monday, MeloTel happily announced that we are taking on voice over ad requests for our Voice Talent Production team to record for free! We feel that it will be mutually beneficial to showcase our talents while building our own portfolio.
Ingunn Aursnes agrees that the act of giving customers something for nothing is a marketing strategy that can attract many new customers. It isn't just about giving things away to everyone though. As Aursnes makes clear in Home Business Magazine, it's important to target your audience so that you may solve their biggest issues. Meeting their needs is incredibly important in encouraging them to keep coming back.
Our last blog ended with the mention that business owners need to "get in the shoes" of their potential customers. To do so, Aursnes recommends that you firstly speak with your sales staff to find out what concerns are often mentioned by your customers. In addition, take the time to speak to your customers directly, asking them what motivates them to make purchases.
According to Aursnes, customers are usually not interested in you. They are interested in what you can do for them. If you can meet their needs, they will seek you out to continue doing business with you. Your free sample of a product or service is an excellent way to show them what you can do for them. But make sure what you are giving away is of value.
Define a Product, Service, or Activity You Could Give Away. What you give away doesn't have to be expensive. But, to reiterate, it must be of value to the customer. Says Aursnes, the last thing you want to do is give away a "pretend offer" – which is nothing more than a sales pitch. There should be a perceived high value to what you are offering. Again, meet a need and secure a new client.
At MeloTel, we're not stopping at the free Voice Talent Production spot! The MeloTel Freebies section also offers MeloSIP Click2Talk for FireFox. This cool feature automatically turns phone numbers on the websites you visit into a click-able link that automatically allows you to make a phone call. All you need is a Soft-Phone like Bria, X-Lite or Zoiper.
The best thing about MeloSIP is that anyone can use it! It's a free software that MeloTel would provide to the FireFox Add-on Community. For more information, contact us at 1-888-MELOTEL to discuss using MeloTel as your service provider. This will enable you to connect MeloSIP to your MeloTel account and use it with your desk phone! Free!