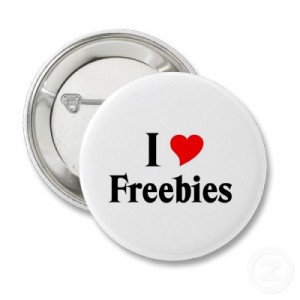 Over the past couple of weeks, MeloTel has been introducing some pretty cool new features that we are only too happy to offer our clients. Thankfully, we've received some excellent feedback about the new products and services that we have available. So, of course, we'll continue to do our best to ensure that all of our customers stay happy with all of our services.
And we think we've found the perfect way to do that. If it's one thing we know to be true across the board, it's that you can't beat free! And amidst all of the awesome new elements of MeloTel, we're sure you'll love our MeloTel Freebies! Admittedly, there's nothing more fun for us than running a successful business. So there are times that we like to do business…just for fun!
One of our main objectives, here at MeloTel, is to ensure that your business is equipped with tip-top technology to keep everything running smoothly. Here's one way that we can help you to do that…for free! Introducing MeloSIP Click2Talk for FireFoxMeloSIP. What the heck is that, you ask?
This awesome feature (perhaps, we should call it a "freeture"!) is an application that turns any phone number on any website you visit into a link that will automatically make a phone call when you click on it. As long as you're hooked up with a Soft-Phone such as Bria, X-Lite or Zoiper, you will be able to take advantage of MeloSIP…free!
And that's not all! When you use MeloTel as your service provider, you will be able to connect MeloSIP to your MeloTel account. This way, you can use the feature with your standard desk phone. It's as simple as downloading a free add-on which you can do just by clicking HERE!
The freebies aren't done yet folks. At MeloTel, we are so excited about our new Voice Talent Production department, that we often find ourselves jumping behind the microphone just for fun. Remember, you still have the entire weekend to take advantage of the free 60 second voice over ad giveaway that we blogged about on Monday.
But from time to time, we may enjoy doing an ad so much that we feel it will make a great addition to our own voice portfolio. If you think you got a cool voice over project that we can add to our resume, feel free to email us at voice@melotel.com and we'll hook you up with a sweet voice over spot for free!
Finally, as we've mentioned before, we do quite a bit of tweeting here at MeloTel. With our ever-growing list of followers on Twitter, we figure it's only right to help those who help us. So for our final freebie, anytime you tweet about MeloTel, we'll tweet you right back! One good turn deserves another right? Enjoy your weekend!