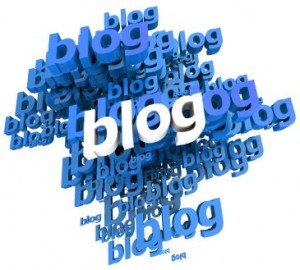 The MeloTel Blog has been going strong for about a year now and we have to say, that the year has passed by pretty quickly. With countless blog entries under out belt, we are very proud to say that we have one of the most thorough and innovative blogs on the internet – if we do say so ourselves.
We take great pride in our very readable style and enjoy touching upon a variety of topics that are relevant to our industry. Sometimes we take a look at current events stories and other times we offer advice to entrepreneurs that may assist them in forwarding their own businesses in unique ways.
At the end of the day, we are here to help. And that's why we'd like to blog for you! MeloTel, in fact, blogs for a number of interesting businesses and we're hoping to add yours to that list. Our Bloggers For Hire service employs a number of talented writers with a variety of different skill sets. But let's revisit why blogging is such an important marketing tool for your business, shall we?
CHANGE IS GOOD. With your website being updated so regularly, it encourages visitors to the site to keep coming back. There's nothing worse than a stagnant website that looks exactly the same each time it is visited. It gives online users no reason to return. So they don't. A regularly updated blog helps to keep people interested in your site.
SEARCH ENGINE HITS. Your blogs should contain key tag words that are important for search engine hits. For example, a few weeks ago, we blogged about New York Knicks point guard, Jeremy Lin during his initial run as a newfound superstar in the league. Many people were googling Lin at the time, and as a result, we picked up some hits from those looking to read up on him.
SOCIALIZING. HellboundBloggers.com agrees with us. On the website, Abhishek Dobhal writes that blogs are one of the best sources of socializing, as they allow you to interact with your customers. Especially when your blog posts are tied in to your Facebook updates and tweets – as ours are – you create a whole new open line of communication with a wide audience.
A HELPING HAND. As we mentioned earlier, many of our blogs serve as advice columns for industry professionals. They provide necessary information for business owners who sometimes just need a nudge in the right direction to get things to pick up for their respective companies. How can you lending a helping hand?
Of course, we'd like to lend that helping hand for you. Contact us at 1-888-MELOTEL to discuss setting up a blog for your business website. Allow us to help you take your business website to the next level by getting it regularly updated with interesting and informative blogs.