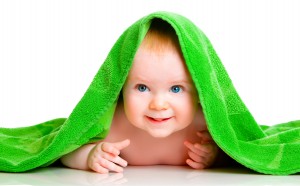 Okay, so Prince William and his wife Catherine, the Duchess of Cambridge had a baby. And while most of the world (or so it seems) has become fascinated this week with the newborn prince, it's important to not lose sight of taking care of your own baby – also known as your business. For many business owners, their companies are like their children. Having created them, there is great sentimental value attached to their brands.
As a result, business owners invest a lot of time and money into their companies with the hopes of seeing them grow into great successes. So, in a way, a business is like a baby. It requires attention and nurturing. Neglecting it, on the other hand, can only lead to disaster. Many business owners who become clients of MeloTel have referred to their businesses as babies.
"When I started my business, I couldn't think of anything else but to take care of it," mentioned one of our clients earlier this week, "The way I figured it, if I didn't help my baby to grow, no one else would. I had some falling outs with people who didn't understand that my business needed by attention. Thankfully, I've gotten it to a place where I can be very proud."
At MeloTel, we don't believe that business owners should neglect their families and friends for their companies. We do, however, feel that entrepreneurs should be mindful of the fact that their businesses require strong support. Not unlike babies, companies need constant care. Take, for example, your company website. In our next blog, we will explain just how important it is to keep it updated.
With our Web Design Services, we can keep your clients excited about working with you. Inevitably, your spruced up site will attract new customers. But what would happen if you left your website alone and never changed it? Chances are, people would leave your company alone. You also need to be on top of the growing trends that are taking place in your industry.
Remaining in constant contact with those that are most important to your company means utilizing the technologies that can help it to stay ahead of the game. Our VoIP Telephone Packages ensure that you are equipped with top-of-the-line phone equipment and services so that you can be reached whenever you are available, wherever you happen to be. Communication, as we all know, is key.
Our awesome Single Number Reach feature is one way to make yourself the best communicator possible. Making sure you are easily accessible to your clients is what will help for your brand to have a sparkling impression. Many of our clients have commented about how hard it was to get in touch with representatives from their previous providers – a leading cause for them to leave.
At MeloTel, we're not as concerned with Will and Kate's new baby as much as we're concerned about yours. Feel free to give us a call at 1-888-MELOTEL to learn more about the amazing features we offer that may help your brand look and operate in the best way possible. After all, wouldn't you prefer it if your business was making front page news instead of that kid?