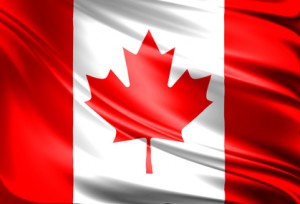 MeloTel is Canada's Hosted Company. And we must admit, we're pretty proud of that fact. It's not just because we've grown our company into a national leader in providing businesses with Hosted and Professional Services. But it's because that very nation is Canada. Yes, we're swelling with Olympic pride at the moment. Which Canadian isn't? With the Winter Olympics in full swing, there is a lot to be proud and excited about.
Today, the Canadian women's ice hockey team will square off against their rivals, the Americans, for the gold medal. Surprise, surprise right? These two nations are always meeting up in the finals. But that only adds to the intrigue of the whole affair. And while we'll remain as busy as ever serving our customers today, our hearts will be with our women in Sochi.
Speaking of Canada/U.S.A. battles, the men will square-off in a rare winner-goes-to-the-gold-medal-game match tomorrow. Generally, these two nations seem to meet up in the gold medal game. But, in these Winter Olympics, the brackets have simply worked out to pit these two teams in the semi-finals. No matter – many argue that this is as good as a gold medal game as the winner is bound to eventually win the gold.
At least, this is what many of MeloTel's clients think. Just yesterday, one of our favourite and most vocal customers couldn't help but share his Canadian pride. "If we beat the States, we win the gold," he expressed with confidence, "Our boys will pick it up in this game. They always do against the Americans. I'm going to be glued to the set, no matter how busy I am on Friday!"
And while the MeloTel Team remains incredibly supportive of all our Canadian Olympians, it somehow still can't be helped, that hockey intrigues us most greatly. What is it about the sport of hockey that captures us so strongly as a nation? Most of us believe that it is "our sport". So if we lose to the U.S., does that mean we've lost hockey as "our very own"?
"Hockey is ours," insists our excited client, "Win or lose, hockey is part of Canadian culture. It's fast-paced, hard-hitting and always a part of our winters. And you know Canadian winters! Maybe, that's why we love hockey so much. Without it, all we'd be doing is complaining about how cold it is! Hockey keeps us warm. But really, it's something to be proud of because our nation produces so many stand out players."
Yes, it's fair to brag that Canada has given birth to hockey's finest players. The mere mention of Wayne Gretzky is often enough to seal that argument. Then again, the name Sidney Crosby can also be thrown into the "why Canadians are the best hockey players" conversation. Crosby, by the way, is expected to play a big role in tomorrow's game. If he doesn't, some fear the team could find itself in a lot of trouble.
"Crosby hasn't done much yet," our client admitted, "but he's bound to break out in the game against the U.S. He's the best hockey player in the world right now. They can't hold him back for much longer." Well, on behalf of the entire MeloTel staff, we'd like to wish both the women's and men's ice hockey teams the best of luck against their American rivals in Sochi. Here's hoping for gold medals all around!