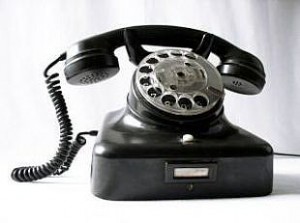 In our last blog, we mentioned that we have been speaking to our clients, co-workers and even our friends about what benefits they would like to get out of their home phone services. Actually, we asked them what they disliked about their current services so that we could brainstorm ways to circumvent such issues.
For years, MeloTel has been providing top-notch VoIP telephone services to businesses across North America. Our success has come from a number of places. Firstly, we make sure that our clients are equipped with top-of-the-line machinery and are always treated with the ultimate amount of respect.
Our service regimen is something that we take great pride in. This is why we developed our Quality of Service Guarantee. So why can't our services be offered to people in their homes? We think people should be able to take advantage of services offered by smaller companies instead of being bombarded with bills that blast them for big bucks!
Enjoy that little bit of alliteration? Glorious grammar techniques aside, MeloTel is also skilled in the art of "knowing their customers". This is a trait missing by the big name companies. It's really not their fault. They are too big to remember everyone who calls them. This was communicated quite clearly by one of our clients earlier this week.
"I'll tell you what I hate," he was only to eager to tell us, "when you call in with a problem and they pass you around from person to person to person. It's crazy. Usually, they don't even speak to the person that they transfer you to. That means you have to repeat yourself over and over again. It's very frustrating."
"I actually had to call my home phone company a week ago," he continued, "I had a question about a new charge I hadn't seen before and the first person put me on hold. Another person picked up and asked me my name and some other info that I had already given the first person. They drive me nuts!"
As always, we would like to hear from you. Are you dissatisfied with your current home phone services? If so, why? What can we do, here at MeloTel, to resolve such issues through a brand new service? What would you like to see that you haven't seen before? In addition to lower rates, better service and easy-to-get-in-touch-with reps, what else can we do for you?
Call us up at 1-888-MELOTEL. We are always happy to hear from you. And we look forward to perhaps, helping you to hear from your family and friends at a much more competitive rate than you are used to. Your home phone services may never be the same again!