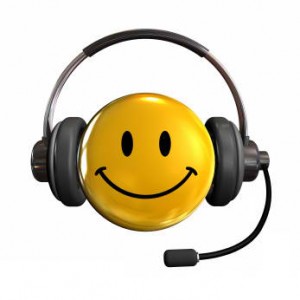 What do you find more annoying – waiting for what feels like forever for a representative to come on the line when contacting a company for assistance, or not receiving the service you paid for to begin with? It's a tough call, isn't it? Now, to be fair, nothing and nobody is perfect. So there are bound to be issues that arise from time to time. But how they are handled makes all the difference in the world.
At MeloTel, we don't just believe that excellent customer service is important, but that it is imperative. We understand that the time that our customers spend on getting issues resolved is valuable, and so we make the best possible use of our time to address them immediately. When a customer calls with a question, it doesn't even necessarily mean that there's a problem. So why create one?
"I once called my previous provider with a question about my bill," recalls one of our most recent clients, "I wasn't actually upset or anything. I understood what the total amount was supposed to be but not how they arrived at it. I was just curious to know what the various charges represented. The representative took a very defensive approach to helping me. It rubbed me the wrong way."
We believe in providing service with a smile. Literally. Did you know that smiles can be "heard" over the phone? We enjoy speaking with our clients so it only stands to reason that our representatives would smile when having a conversation with them. The objective within each call is to solve a problem, not create one. This is also why we ensure a very short hold time.
"It's not enough that the service was bad," recalls our client, "But I must have waited on the line nearly twenty minutes for the representative to pick up. Perhaps, my tone wasn't as kind as it could have been when the conversation got going. But what else can you expect when you're forced to wait for so long? The customer service system used by the bigger companies is all wrong."
As we mentioned in one of our blogs from earlier this week, the average hold time when contacting MeloTel is less than two minutes. We also offer a few other very expeditious ways to get your questions answered, including our "Live Chat" feature. During business hours, you can click on the icons that are on the top right corner, or the sidebar to the left on our website.
You'll be speaking to a representative within seconds to answer any questions you have. Did you know you can type with a "smile" too? Feel free to click away and we'll give you an example of how. At MeloTel, we never forget what it is like to be customers ourselves. This is why we strive to provide the type of service that we would want in return.
Enjoy the MeloTel brand of customer service by calling us at 1-888-MELOTEL. We'd love the opportunity to bring new life to your business through our website design, blogs, logo designs, voice ads and any other feature you may be interested in. Most of all, we'd enjoy the chance to develop a great new relationship rooted in service with a smile!