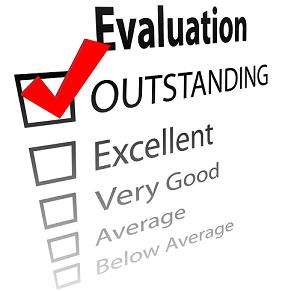 In our last blog, we touched upon the topic of customer satisfaction. More specifically, we took a look at the idea of always trying to outdo your self in an effort to continually meet the needs and concerns of your customer base. Being innovative is something that we, here at MeloTel, pride ourselves on.
So, as always, we do our best to step things up by offering new and creative products and services to our client base. Our Bloggers For Hire, Voice Talent Production and Business Logo Design services are just a few examples of that. At MeloTel, we consider it our duty to put the satisfaction of our customers first.
This concept is echoed on BusinessKnowledgeSource.com. The website lists a number of ways that business owners can demonstrate diligence in pleasing their client base. Of course, this takes effort. But we're happy to say that, from first-hand experience, the efforts pay off, making it all worth it.
We know this because we've targeted our efforts towards a market that we know will most benefit from our products and services. BusinessKnowledgeSource.com agrees that "your marketing efforts will go to waste if you don't target the specific type of customers you would like."
That means that you shouldn't necessarily spend all of your advertising dollars on expensive magazine ads and billboards. Instead, research your target market to discover where they are mostly likely to hear about your company. It's important to go to the right audience with the right products and services to advertise.
Our main point, however, is that once you're bringing your customers in, it's imperative to do what it takes to keep them coming back for the long haul. In order to do this, you must be as available to them as possible. MeloTel prides itself on being quite speedy when it comes to handling our customers' questions and concerns.
Our website's Contact Us section, for example, lists a number of ways that you can get in touch with us for customer service. Our phone number, fax number and email address is prominently listed. Not to mention, we have a Chat Live section that allows you to connect with a customer service representative immediately online!
In fact, we're available now! And we'd be happy to discuss making you one of our satisfied customers whenever you're ready. We look forward to speaking with you soon!