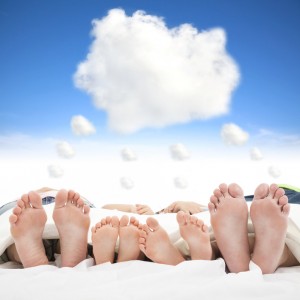 In order to achieve great success in life, it's important that you dream big. When you shoot for the stars, you may just end up bumping into an undiscovered planet. Analogies and metaphor aside, the truth is no one has ever accomplished anything by not trying. It's amazing that your business is up and running. But how long will you be satisfied with it operating at its present state?
That isn't to suggest that anything is going wrong with your business. In fact, many entrepreneurs look at their daily earnings and feel that things are going well as long as their businesses are not operating at a loss. Then again, there are those business owners who feel that "just getting by" simply just isn't good enough. These individuals want more. They seek greater.
And they deserve it. Because dreaming big is what success is made of. At least, this is what we believe, here at MeloTel. We likely wouldn't have believed it ourselves, had we been told just a few years ago that our company would become a legitimate competitor in Canada's telecom industry. Through some big dreaming and some even bigger implementing, we've grown quite a lot.
Needless to say, our company President John Meloche has played a pivotal role in getting MeloTel to where it is today. Insisting that he can "play with the big boys" is what has helped MeloTel grow from an independent VoIP telecom company to a leading provider of Hosted and Professional Services in Canada. But we refuse to stop there. The growth of MeloTel isn't good enough for us.
It's the growth of our clients that will really tell the story about MeloTel's impact in Canada's business marketplace. It has become our mission to ensure that each of our clients have been able to grow their businesses, in part, due to their relationship with our company. We seek to not only impress but to exceed the expectations of our customers so that their own companies reach new heights.
Take our Web Design Services team, for example. The team is made up of individuals who constantly seek to outdo each other. The sense of friendly competition keeps everyone on their toes. More importantly, it guarantees our customers top-level creativity when it comes to their new business website designs. From brochure web pages to fully functioning shopping cart systems, MeloTel can design your perfect company website.
Our Voice Talent Production team is no different. We're not just talking about people with nice voices here. Our staff is made up of professional musicians and actors who insist upon providing their best performances time in and time out. It's as important to them as it is to their clients to produce the best possible material. Voice ads, radio jingles and even telephone prompts are all available.
Are you a big dreamer? Are you looking to take your business to levels you once thought were impossible? As cliché as it may sound, nothing is impossible. And, at MeloTel, we prove this to ourselves every day. We'd love nothing more than to prove it to you too. For the above mentioned services and so many more, get in touch with us by calling 1-888-MELOTEL. Let's make our dreams come true together.