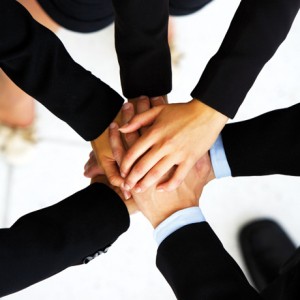 On behalf of the entire MeloTel staff, we would like to welcome you to your best year yet – 2012! And how can we be so bold as to predict that this year will be the best one you've ever had? Well, perhaps it's because when we last posted a blog, we went through a number of methods that could help you stick to your new year's resolutions.
Then again, maybe it's because we know that we will be sticking to our new year's resolution of stepping up our game in providing the best possible products and services in the VoIP telephone industry. Actually, in 2011, MeloTel, expanded quite a bit – working towards its bid to become more than just a VoIP telephone company.
With such great things as blog writing, business logo design, voice talent production and even promotional products under our belt as services we now offer, MeloTel is becoming your one-stop shop for all things that your business needs. In 2012, we are looking to grow our reputation as a multi-faceted service provider as well as a company with top-notch customer service.
The plan, of course, is to stick to our commitments. We know how important it is to our customers that they are able to depend on us. In fact, we came across an article that was published by QMI Agency yesterday that reminded us of just how important it is to stick to the commitments that are made to customers.
According to the report, Air Miles has decided to change its policy as it relates to the redemption of points through its rewards program. QMI writes that now that 2012 is underway, Air Miles card holders will have to redeem their points within five years or they will end up losing them forever.
Not surprisingly, word of this news turned many Air Miles collectors into angry customers. Many of them took to social networking sites such as Facebook to express their frustration with the program that used to allow them to hold on to their points for as long as they liked.
Patricia Keyes was one such customer. "I have been saving Air Miles since 1998 so that we could go on a dream vacation for two," she wrote, "It's been a lot of hard work, shopping where I wouldn't normally shop, places with higher prices. I even got an extra card and gave it to another family member (who) even changed stores in order to help me…Now you're telling me that means squat."
Rest assured that MeloTel will not be making any policy changes that will contradict its previous commitments to its customers. We would just like to remind you that our offices will be open for business bright and early beginning tomorrow – January 3rd. We welcome all of your phone calls to discuss how our services may assist your business in having its best year yet!