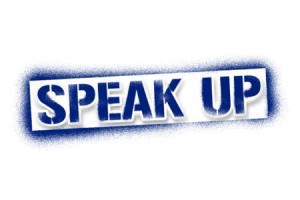 One of the coolest things about representing the MeloTel brand is that we have the opportunity to work with small business owners on a regular basis. Being a small business ourselves, we are well aware of what it is like to be driven by that independent, entrepreneurial spirit. This, however, can come with some hardships.
When working with clients, it's important to be able to effectively communicate what you feel would be most beneficial for their companies' needs. Keep in mind that they may not always agree with you. As Eric Karkovack writes on SpeckyBoy.com, "Some clients already know what they need. Others don't."
So he offers some advice to business owners who feel that they are working with clients who know what they want, but not necessarily what they need. In many cases, owners are afraid to challenge their clients for fear that they may upset them and lose their business. It's important to remember, however, that the job you are doing for your client should have long-lasting positive effects.
As a web designer, Karkovack admits that he once felt that he was doing a disservice to his clients by willingly adhering to their often-bizarre requests. He felt an "emptiness" in his work as a result, and decided that he would do more than simply take requests. Giving advice and offering your clients the best possible service your company can provide is essential to a successful working relationship.
This is true, even if your client doesn't realize it at first. So he insists that you "speak up" and "find your voice". This may be nerve-wracking to some business owners, but Karkovack also offers some tips on how you can find that voice that will help your clients make the best decisions possible. This allows you to provide services that you don't have to second-guess.
Stay In Your Comfort Zone. Be comfortable revealing the pitfalls of your client's strategy, says Karkovack. For example, at MeloTel, we have an experienced staff of web designers. So we know that print designers don't share the same type of expert knowledge when it comes to creating a company's online entity. Offer up your expertise and give your clients the confidence that you know what you're talking about.
Don't Be Afraid to Charge for Extras. Remember, you are running a business. If your client requests services that are outside of the normal realm of what you offer, be honest about what it will cost them. Sometimes, clients change their minds and want to take a different direction. If this creates more work for you, it should create a larger charge for them. It's only fair. Just be sure your proposal clearly outlines your fees.
In tomorrow's blog, we will revisit Karkovack's list of tips. But we would also like to remind our clients today that we are always eager to speak with them about the variety of services that MeloTel can offer their companies. Give us a call at 1-888-MELOTEL. We promise to be honest about what we feel will best take your company to new heights.