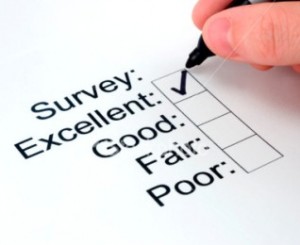 This week, the MeloTel blog has been focused on the concept of customer satisfaction. As we have mentioned in a number of previous blogs, we are happy to provide top-notch services and products to our great customers. But we know that they all don't mean much without having unbeatable customer service to accompany them.
Adrian Thompson of SitePoint.com knows what we're talking about. He shares our belief that you can obviously not run a business without having customers. And not having your customers satisfied means that you are simply not running your business properly. We know that our clients feel the same way about their own customers.
So, with that, we'd like to wrap up this week's string of blogs by taking a look at some other important ways to always maintain customer satisfaction. Now, at MeloTel, we enjoy speaking to our customers. Thompson writes, however, that many owners feel that speaking to their customers is a "daunting" task.
He encourages business owners to have face-to-face interactions with their customers in an effort to get to know them better. This may not always be possible, but if it is, take the initiative to meet with your customers to let them know that you are willing to do what it takes to meet their needs.
If it's one thing that customers hate, it's not being listened to. This is the feeling they get when their messages are not promptly returned. At MeloTel, we offer our clients the ability to speak to a live representative either online or over the phone. The chances of them even having to leave a message are very slim.
But if we do have to return a call, we make sure that we make it a priority. Thompson writes that it is important to return messages even if the problem cannot be handled immediately. Letting your customers know that you are working on their problems is the least you can do. It will put their minds at ease and buy you some time to get the job done right.
Be friendly and approachable, says Thompson. Now, this should be a no-brainer, right? We often say that you can hear a "smile" through the phone. This is because we know it to be true. We promise that our reps are smiling when you call them. Can you hear it? Let your clients know that you are their friend and you are always willing to help them out.
Have a clearly-defined customer service policy, Thompson insists. He writes: "There's nothing more annoying for a client than being passed from person to person, or not knowing who to turn to. Making sure they know exactly what to do at each stage of their inquiry should be of utmost importance. So make sure your customer service policy is present on your site — and anywhere else it may be useful."
At MeloTel, we know how frustrating it can be to feel like you're not being helped. We ensure that all of our customers have their concerns listened to so that problem-solving begins at the first point of contact. As always, we look forward to hearing from you. It's one of the parts of the job we enjoy the most.