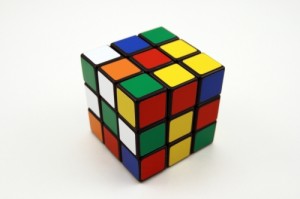 At MeloTel, we believe in solving problems. We feel that providing solutions is the ultimate way to win over customers for the long haul. This is why we listen. When our clients expressed concerns over high home phone bills, we began work on implementing our new Residential Telephone Services.
When our clients insisted that they needed more ways to drive traffic to their websites, we unveiled our Bloggers For Hire program. And when our clients made mention of their dissatisfaction with the way they have been treated by "bigger" companies, we decided to offer our Quality of Service Guarantee.
On BusinessKnowHow.com, Anne M. Obarski asks the question, "Are you doing everything you can to make sure your customers have a positive experience and leave happy?" If there is any possibility that the answer is "no", fear not. Obarski offers up some solutions to turn things around.
Avoid Communication Pitfalls. She writes that "hearing and listening are two different things." It's important to pay attention. As we mentioned, we didn't just hear our customers' concerns, we truly listened. Coming up with ways to solve their problems became our primary goal.
The new services that we have unveiled, here at MeloTel, all came from conversations that we had with clients. We viewed them as "listening sessions" or opportunities for us to take in information that we could learn from. Having properly listened, it has helped us to put smiles on the faces of numerous clients.
Take Responsibility. It's easy to put the blame on the marketplace or the economy. It's easy to blame computer issues and even the traffic for not getting a job done on time. But as Obarski points out, it's your job to take responsibility for your company. For many customers, there is nothing worse than to have their time wasted.
Making them wait around or having their deadlines missed are key ways to get them angry. Be sure that your staff is properly trained to get jobs done well, and on time. Own up to potential mishaps and do your best to resolve them as quickly as possible. The best thing you can do for your customers is to give them the confidence that they can depend on you.
Be sure to check back for tomorrow's blog as we will round out Obarski's list of ideas on how you can keep your customers away from being cranky. And, as always, if you have any questions, concerns or comments about how MeloTel can solve your problems, don't hesitate to call us at 1-888-MELOTEL.