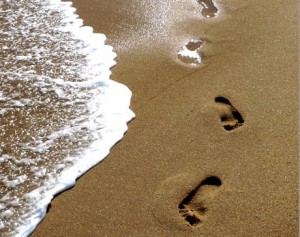 Having created some of the coolest websites on the internet, MeloTel is pretty proud of the fact that we are helping businesses across Canada to broaden their horizons. By reaching countless new clients through online marketing, companies allow themselves to not only keep up, but lead the marketplace in their respective fields.
MeloTel, of course, loves to practice what we preach. Beginning with our own website, in recent months, we have worked diligently to expand our own reach. (Hey, those sentences rhyme!). By that, we mean that we are aware that a simple website doesn't stand alone as an example of strong online marketing.
In today's world, a variety of internet sources need to work in conjunction with each other in order to bring more attention to your business. It's a competitive world out there. And it shows on the world wide web. Just look at how popular social networking websites have become in the past five years.
In that time, websites like Twitter and YouTube have practically popped up out of nowhere and have become juggernauts in the online marketing game. Numerous companies have jumped right on board with the millions of users who frequent these sites to keep in touch with their friends. These sites are now prime spots for advertising.
Add Facebook to the mix and you have yourself a Smörgåsbord of social networking sites that can help take your business to the next level. First of all, let's take a look at this very blog. When we got it going a few weeks back, we noticed that we were beginning to slowly but surely increase traffic to our website.
With the extra number of hits our site started to get in search engines – thanks, in part to some key words in our blogs – we knew we were on the right track. Coupled that with the fact that every time a blog posts, it also automatically appears on our Facebook profile. This is one way that our sites work in tandem to continue to spread the world about MeloTel on the internet.
And it was just last week that we celebrated our 100th follower on Twitter. A mere eight days later and we are laughing at that little accomplishment! With the networking we have been doing online, we have now exceeded 1000 followers on Twitter and the number only seems to be rapidly growing.
Give us a call and let us discuss with you the ways in which MeloTel can build you the perfect website. We'll be sure to link your own social networking sites to it or help you create them if you haven't started them up yourselves. You'll be overjoyed at the significant growth in attention your business will get as you enter the world of online marketing at its best.