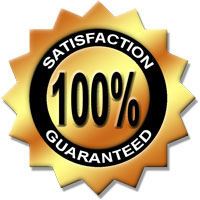 There we are! Right on the first page of Google. You'll find MeloTel if you type in "VoIP Service Toronto" and just scroll down a little bit. We must say that we are very proud of this as it helps to solidify our mission to become Canada's choice company for VoIP telephone services. At MeloTel, we strive to provide customers with the ultimate experience – that includes top-notch products and services along with unbeatable customer service.
What makes a company top-notch to you? This is a question we sometimes ask our clients because we are continually striving to improve upon our service regimen – and it's one that we are already quite proud of. We know that there is always room for improvement, however, so it's important to us that we are able to learn from our client base. Here are some of the answers that we have received:
"I need a company to listen," responded one of our clients, who we will call "Bill", "Sometimes when I have a complaint, I feel like I'm simply being answered with protocol. Like if I'm overcharged for something, they may give me a discount on something else. But that isn't what I asked for. I'd like the situation itself to be resolved. Don't try to bring something else into the equation like that's going to take care of it."
Bill was referring to a furniture store that sent him the wrong furniture and charged him for it. After having the furniture exchanged, the store owner offered him significant discounts on other items as a first-measure solution to "refunding" the money. Needless to say, Bill was not pleased. At MeloTel, our Quality of Service Guarantee ensures all of our clients that a full refund will be received if they are unhappy with any of our services.
"I want to be able to depend on the products or services they offer," said another of our clients, who we will call "Shela". "When goods are advertised a certain way, the company should be able to stand behind them. There's nothing worse than ordering something that is of poor quality when it was advertised as something spectacular. It really causes people to be skeptical about companies and the way they promote themselves."
Shela mentioned to us that she ordered an appliance online. When it arrived – late, by the way – it did not function as it was advertised and, in fact, became unusable within a month. Clearly, Shela will not be ordering from this company again. At MeloTel, we stand behind each and every one of our products. We are firmly confident in the high quality of everything that we offer.
Of course, if for some reason our products don't work to the satisfaction of our clients, they will quickly be replaced or refunded. We know that it is important for our clients to trust us. We remember that we too are customers and only want the type of treatment that we would give to others. If, at any time, you have any questions or concerns, or would like to share with us ways in which we can better serve you, please do not hesitate to call us at 1-888-MELOTEL.