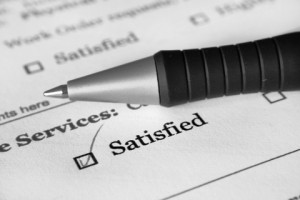 Earlier this week, MeloTel introduced a brand new idea that we look forward to launching in the near future. "MeloPhone" is our new iPhone app that we trust will help business owners and call centre managers conveniently monitor their sales staff to improve quality and productivity at their businesses.
One reason that we came up with MeloPhone is because we're always thinking of ways to be innovative around here. We enjoy coming up with ideas that are new and exciting. But we really get a kick out of making our customers excited about the ideas we come up with. Of course, at the end of the day, it's all about our customers.
Naturally, we are all customers ourselves. So we know that there is nothing more important to us than receiving excellent customer service and reliable products no matter where we spend our money. The thing is, we like to go over and beyond the call of duty, here at MeloTel.
Therefore, we make sure to always listen to the needs and concerns of our customers, so that we can come up with solutions that make them happy. On BusinessKnowledgeSource.com, the point is made that "without the customer, there is no business." So meeting their needs is paramount.
The website goes on to say that the first way to do this is to simply get to know your customers. One way to do that is to be observant. Really take notice of what products and services please them. In fact, one of the reasons we began our Bloggers For Hire service is because of the repeated positive feedback we received about our very own blog! Thank you, by the way.
It's important to take customer feedback into serious consideration. BusinessKnowledgeSource.com reminds us that you can solicit feedback in a number of ways including questionnaires and surveys. Find out how your clients heard of your website or company and see how satisfied they are with what you provide. This will help you to improve your ability to meet their needs.
"Market relationships," the website goes on to say, "It's more profitable for companies to retain current customers then to market to new ones. That why a large portion of your marketing campaign should be focused on making sure your current customers are satisfied with your services."
We'll continue to discuss this topic in our final blog of the week.