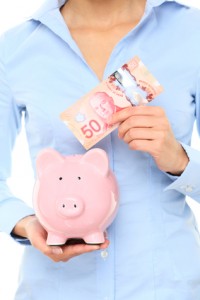 Who wouldn't prefer to save money? As a business owner, you've likely encountered countless situations when you've been faced with making a decision between spending more on quality or cutting back and sacrificing value. It's tough. How do you know when you've crossed the line into a world of simply paying for bad materials? How do you know when you've spent too much?
At MeloTel, we believe strongly in providing top-quality products and services at affordable prices. We're customers too. So we think with a customer-first approach. How would we feel if we were being charged the same thing for what it is we offer? Being able to answer this question in the positive is what helps us believe so strongly in our brand.
You see, we're big on quality. Canadian business owners aren't stupid. They know exactly the worth of what it is they spend their money on. Too often, our clients tell us stories about other businesses they've worked with that have ripped them off. You can't fool business-savvy individuals who know the difference between good and bad quality. And no one likes being ripped off.
That isn't to say that all big-named corporations are playing the "rip off" game. However, many Canadian entrepreneurs are insistent upon getting more "bang" for their bucks. At MeloTel, we understand that. So we strive to provide our top-notch services at rates that make sense to business owners who may not be working with big-named corporation type of budgets.
It all starts with a consultation. We're willing to discuss – for free and with no obligation to make the switch to MeloTel – your recent telecom bills to show you how you can save money. If it's one thing that we're insistent upon at MeloTel, it's honesty. We believe that keeping our clients informed about what they're paying for is important in order to build a strong degree of trust.
We also believe in not insisting upon long-term contracts. No MeloTel client is under any obligation to stay with us longer than they want to. We believe that true value is found in being able to trust our customers as well. Never forgetting that we are customers too, we consider the fact that we don't like being stuck in situations that are preferable to escape. Who does?
We provide our clients with situations that they don't wish to escape at all! Instead, the saving-money/no-contract relationships that we've developed have helped us to grow our client base exponentially throughout the past few years. We're proud to say that many Canadian business owners have decided to make the switch to MeloTel after having their first consultations.
We'd like to take the opportunity to thank all of our clients for trusting us and giving us the opportunity to help their businesses to grow. At MeloTel, we know that customers appreciate value. And they appreciate saving money while still receiving great value even more. Give us a call at 1-888-MELOTEL to discover the ways in which we can save you money while helping your company to make even more of it!