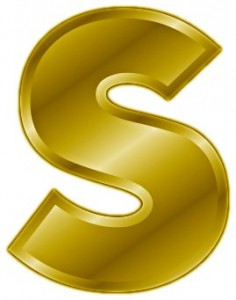 Okay, we admit it. Maybe we have been doing just a little bit of bragging lately. Is it so wrong to believe strongly in your business? Is it so bad to be confident in your abilities? Is it a sin to be proud? Well, maybe some may think so. But, at MeloTel, we think more like the Toronto Argonauts. We strive to be champions!
And while we'd like to take this opportunity to congratulate our hometown football heroes on capturing their record-holding 16th Grey Cup last night, we'd also like to offer a reminder about why MeloTel is in a league of its own. Over the past few weeks, our blogs have highlighted our commitment to producing fantastic blogs, creating incredible voice ads and designing the perfect logo for your company.
Let's not forget our outstanding website design capabilities as well as our expertise in VoIP telephone services. MeloTel is a company that truly cares about its customers. Recognizing the individual needs of each and every client assures that we cater to concerns that produce optimum outcomes. One of the keys to our growing success is that we listen. In fact, there are several S's that produce our success.
Support. We know that you require our immediate attention to your questions and therefore offer our round-the-clock support. So here's a reminder that for general business inquiries, we are available to speak to you between the hours of 8am and 7pm each business day. Simply call us up at 1-888-MELOTEL. However, for technical issues, we offer 24/7/365 support. Just email support@melotel.com.
Savings. We also know that saving money is important to you. This is why we go out of our way to provide you with services you need, at rates that are lower than what you're used to paying those big name companies. MeloTel is committed to offering our clients more value than any of our competitors. It's not about being "cheap". It's about getting the quality you deserve at a price that is fair.
Staff. Our MeloTel Team is comprised of top-notch talent. We take great pride in having created a team of amazing employees, each with unique and incomparable skills. As a result, we are able to produce a greater experience for you and your business. As mentioned earlier, setting up your phones, designing your website and logo, writing your blogs and voicing your ads is a job for a super company.
Service. The average hold time for technical support is below two minutes. If you need assistance in a hurry, MeloTel is here to give it to you. And, by no means are we a "fly by night" organization. We have been proudly serving Canadians since 2008 and as far as we're concerned, we're only getting started. Our experience has only granted us further insight on how to be a leader in our industry.
Security. Our data centres are state-of-the-art and highly secure. Not to mention, our company has received an A from the Better Business Bureau. Their appraisal is further proof that MeloTel can be trusted to exceed your expectations and deliver premium service in each and every transaction. As we like to say, "give us 1% of your trust and we will earn the other 99%."