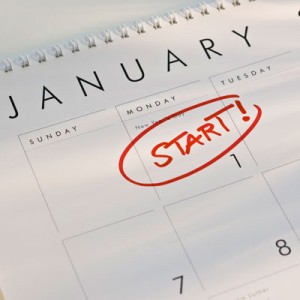 It's that time of year again. In less than two weeks, we'll be in the year 2013. And with that comes the implementing of many New Year's Resolutions. Now, many people don't believe in these resolutions. They figure that if a person is intent upon making a change, he or she can get to it at any point in the year – not just on the first day.
And while that, of course, is true, many people require that incentive to start fresh. Well, your friends, here at MeloTel, are hoping to provide you with that incentive. In our last blog, we went over a few ways in which we could fulfill your Christmas wish list. Our commitments, of course, extend well beyond the holiday season.
We believe that it is our job to help you make your business better. But getting the ball rolling is all up to you. What ways are you planning on growing your business in the new year? Are there some things you have been thinking about doing, but haven't fully put into practice yet? You have just under two weeks to get yourself ready for a whole new you!
Step it up! Sometimes an upgrade is in order to get yourself pumped and recharged. This could mean an upgrade in equipment, staffing or office décor. It could also mean revamping your website or even your business logo. When you want to give your target market the impression that you are freshening things up, there's nothing better than looking the part.
Is your office space in need of a serious upgrade? Sometimes, we still get surprised by the outdated equipment that some companies choose to hold on to. One look at the MeloTel Shop and you'll find a host of phones, headsets and other accompaniments that are the necessary elements to any business with a call centre.
Now, unfortunately, MeloTel doesn't specialize in interior design. But we certainly have a handle on sprucing up the image of your brand. Just like some offices themselves, many company websites are in major need of overhauls. With our team of talented graphic designers, your newly designed and improved company website can help set you apart from your competition in a big way.
Not only that, but giving your company a whole new logo may be just what it needs to scream "look at us!" A new and improved logo conveys forward movement. It also conveys forward thinking. Just like any other type of upgrade, the visual representation of your company as "fresh" will help to attract new customers while impressing the old ones.
Whatever you decide upon, MeloTel is here to help. It is our hope that 2013 will be your most successful year of business yet. We're looking forward to having quite the year ourselves. But as always, we know that success is not possible without our great customers. So we resolve to offer services that will help you have a very happy new year!