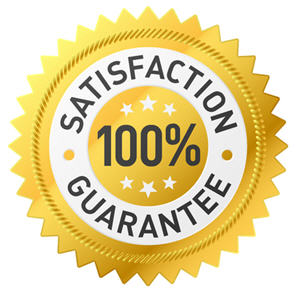 Last week, our blogs focused on ways that business owners can take their businesses to new heights in 2012. Of course, MeloTel began the year declaring our renewed commitment to satisfying our customers at any cost. In previous years, we stuck to our guns to hold true to our satisfaction guarantee. And in 2012, we plan on working even harder to uphold it.
With that, we'd love to fill you in on the various elements that make up MeloTel's undying commitment to customer satisfaction. We feel that by sticking to these very important values, we will be able to not only help grow our own business, but help yours to become even more successful in the process. And speaking of values…
Value. This is at the top of the list when it comes to MeloTel's commitments. We know that customers expect optimum service for their hard-earned money. Over the past year, our incredible pricing on our VoIP services have helped our clients save hundreds of dollars on a monthly basis.
Pricing. One of the benefits of working with a smaller company such as ours, is that you are able to avoid the unnecessary expenses that are often tacked on to phone bills sent out by the bigger brands. With VoIP phone packages that include extra extensions, long distance plans and readily available support, we know that our prices for services can't be beat!
Support. This is an incredibly important part of the MeloTel brand. Firstly, we have implemented a system that provides our clients with numerous ways of contacting us for support. In addition to phone, fax and email, our website also allows for clients with concerns to chat with a live representative or set up an online ticket.
Speed. We are also proud of the super-quick resolution times that we have upheld over the past few years. At MeloTel, the objective is to tend to every concern in the quickest amount of time possible. We know that getting top-notch service is important to you. And if there's a problem that needs attention, we make it a top priority.
Service. Many people complain that their cell phones often cutting out on them during phone calls. This causes great amount of aggravation knowing that they are paying their cell phone companies good money for poor service. At MeloTel, we're happy to say that our down time is so minimal, it rarely ever occurs.
And although no VoIP service is perfect, our average "up time" is just a couple of decimal points below 100%. It's important for your business to be constantly connected. This is why we invest in only the best equipment. Not to mention, our software is highly reliable and always a treat to introduce to our customers. It makes it easy for us to stand by everything that we offer.