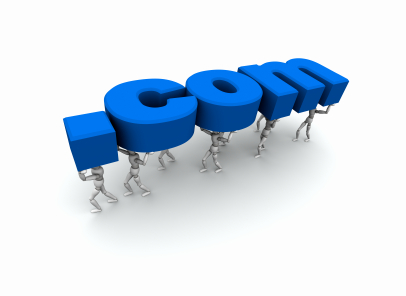 With everyone jumping online to send out tweets, post their Instagram photos and update their Facebook profiles, it would appear as if there are ample opportunities to seize the world via the internet. There is no denying the power that social media have in being able to connect people from all over the planet. But, it should be stated that social networking sites haven't overtaken the most important website of all.
Your business website. You can send out all the messages and pictures you like, but without a home base, it becomes much harder – even impossible – the turn your followers and friends into customers. Your own customized website is the location for your clients to visit in order to place orders, virtually peruse through your merchandise and make direct contact with your company.
Your website should be regarded as your home while your social media profiles are the roads that lead to it. As you may already know, MeloTel can not only provide with Web Design Services that will uniquely build your custom-made website, but we also offer Managed Domain, Email and Web Hosting as well. Choosing the right domain name, by the way, is an important step in getting your business noticed.
With that said, MeloTel is happy to announce that it now offers a way for customers to instantly sign up and register domain names and shared hosting accounts. Getting started is as simple as visiting our online registration form. Our very own MeloTel website, by the way, makes finding a domain name super easy!
On several pages of our website (click on "Services" or "Blog" and you'll see what we mean), you'll notice in the upper right hand corner of the page, a section that reads "Register a Domain Name". In the box underneath, you can type in just about any idea you have for a website address. You will also have the option of selecting from a .com, .ca., .org or .net just to see what domain names may be available.
If your domain name isn't taken, you can register it with the click of a button. Registering your new website is as easy as it is inexpensive. Starting at just $15.99 (CAD) per year, you can own the domain name of your choice! Without a website of your very own, your business simply won't present the aura of professionalism necessary to draw the attention of your target market.
"Starting up my new website really helped to increase my client base," reported one of our clients recently, "My company site actually functions as an online store. So allowing my customers to make purchases online has been a great way for me to increase profits. Not to mention, my site gets pulled up in search engines any time people are online searching for news about my industry. It's become a mandatory resource for me."
Don't overlook the importance of getting your own company website. Discovering if your domain name of choice is available is as simple as typing it in using our website. Allow MeloTel to get your site registered before we go ahead and custom build it for you. For more information, click this link or simply give us a call at 1-888-MELOTEL.